The Onsite Delivery Model (Staff Augmentation) enables Intelegain's team to work directly at client offices. Intelegain post discussions with clients deploy a team directly working out of client's offices for a specified period.
From project inception to execution, our onsite team exclusively attends to client requirements and reporting to the hierarchy specified.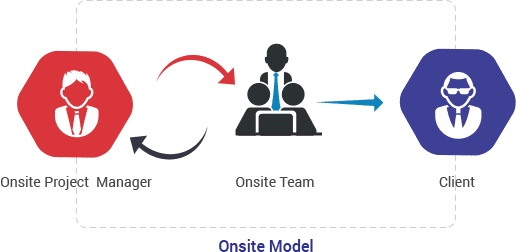 Why Onsite ?
In several cases, clients require an additional team for a specified period to work closely with their in-house team to speed up product releases. At times, certain Intellectual Property regulations prevent work being outsourced and therefore the onsite model works perfectly fine, which helps get work done at a faster pace, at an affordable cost and averse to any risks.
Intelegain has the following skilled people who currently work on client site;
Project Management Consultants
ASP.NET/PHP Developers
Business Analysts
iPhone/Android Developers
Reasons why clients would hire a team to work on-site;
Speed up development without adding to the additional in-house team, thereby saving costs
Flexibility to develop and modify the application/product during the course of the project
Monitor project progress closely at all times through regular reporting.
Protect IP – A client may not want IP to go outside the office premises for the product under question.
Please connect with us and we would be happy to help you decide the best approach for your project. We have our offices in New York, Dallas & India.