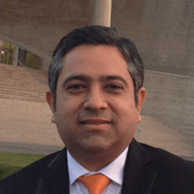 Kapil Chopra
CEO
Kapil is a Business Entrepreneur with over 18 years of experience in Business Development, Technology Consulting, Sales and Marketing, Co-Founding and nurturing
multiple Internet start-ups.
As Chief Executive, he looks after the the overall strategic direction of the company charting new directions for the company through innovative
thought leadership and branding strategy and pioneered operations in Mumbai, Chandigarh, Sydney and Boulder adopting an Organic growth strategy.
He has extensive global experience in business strategy, marketing, technology, and organizational effectiveness.
He has also co-founded Internet start-ups that have been profitable and are in-line for value creation.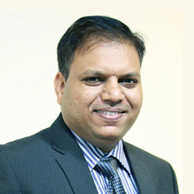 Neeraj Gargi
CTO
Neeraj is responsible for the overall IT operations and implementation. With over 15 years of experience in the IT industry.
His vast experience with emerging technologies and countless rewarding implementations makes him the ideal technology head. As CTO, he has been designing IT policies
and overseeing business process driven technology improvements within the organization.
He has been mentoring and providing leadership to project managers, team leaders and grooming young talent. Among his specialities are creating Long-range system
architecture leading to realization of systems that adhere to the CMM level standards.
His acute business and technical acumen serves as the bridge and helps customers make disciplined and proactive IT investment decisions.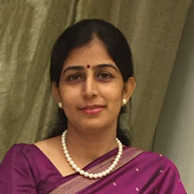 Shalini Chopra
Director, Human Resources
Shalini has 14+ years of vast industry experience in Human Resource Management and Administration in the field of Hospital Management, Administration and HR
She heads Human Resources at Intelegain. She has been responsible for designing and implementing progressive HR practices in the areas of HR processes, staffing, resource deployment, compensation & benefit, performance management, employee relations, learning & development, culture building, employee retention at Intelegain.
In the past, she head the Human Resource division of a reputed Hospital managing HR processes, staffing and performance management of over 500 employees.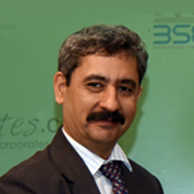 Pankaj Chopra
Director
Pankaj heads Singapore based Siddhartha Asset Management, an Investment Advisor to Institutional Investors for the ASEAN region. With over 22 years in the
Investment Management space
He heads a team of fund managers and analysts that identify emerging trends to look for opportunities in the framework of macroeconomic, political risks.
He is active Board member on a couple of fintech start-ups. He was instrumental in seeding and nurturing a research and investment portal in 2000 which ran successfully
until the team's merger with Shanti Gestion, a French Asset Management Firm in 2007.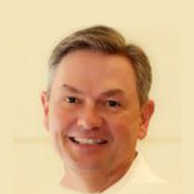 Mike Collins
Vice President
Has over 30 years industry experience in providing delivery, sales and operational guidance to enterprise clients in the commercial and nonprofit space in the US.
An enthusiastic and experienced leader of Professional Services organizations. Focusing on solution delivery, client satisfaction, operational KPIs, and consultant
team building.
Has held leadership positions in techno functional roles and as subject matter expert in the past in.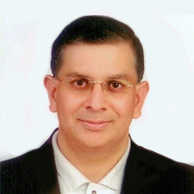 Sanjiv Maheshwari
Advisor
Sanjiv has held various positions as CFO overseeing finance and operations in earlier stints with Ness Technologies and Apar Technologies.
He is a partner with Basil Capital, a Mauritius Venture Capital Fund focussed on SME IT / ITES services sector that invests in the range of $1 million to $3 million
per portfolio company operating in a niche space and having scale up potential.
Sanjiv is associated with Intelegain on the advisory board.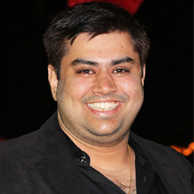 Sheell Desae
Head of Business
Sheell is a seasoned business strategist with over 8 years of experience having a multi-dimensional and cross functional experience.
He started his career being an entrepreneur at an early age and then being a strategist and advisor for Start-ups.
At Intelegain, he heads the business team. His key areas of expertise are revenue engine optimization, process improvement, demand generation and
partnerships. Armed with skills such as relationship and partnership building, he works with multi-million dollar clients and service providers. He is passionate about new technology and innovation.
Sheell is an engineer from Mumbai University and is an avid traveler and amateur photographer.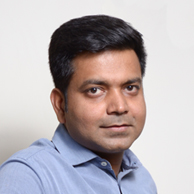 Aslam Siddiqui
Sr. Project Manager
Aslam is Microsoft® Certified Solution Expert (MCSE®) – Data Platform, Registered PRINCE2® Practitioner, Certified SCRUM® Master, CMMi ver1.2 & PCI-DSS trained
professional.
He is an effective leader handling multiple teams and performing various management roles at Intelegain. He heads the core Project Management group in the
company that focusses on continuous improvement at organisation level across different departments.
Has 12+ years experience managing projects of large repute and is an active participant in new technology strategy and implementation at Intelegain.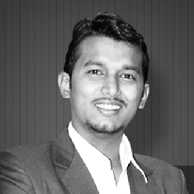 Suraj Gupta
Technology Strategist
A product visionary and technology professional with a proven record of delivering optimal tech products and solutions to customers globally for over 8 years.
His all rounded capabilities in technology, business development, sales and strategy has helped clients take well informed decisions.
Works closely with start-ups, founders and IT decision makers helping them align their product goals helping them envision their product MVP and assisting in
streamlining their marketing strategy.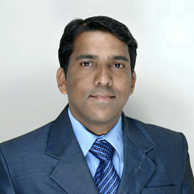 Ganesh Kulpe
Manager Infrastructure
Ganesh looks after infrastructure operations at Intelegain. He has been instrumental in taking forward Intelegain's cloud initiatives with clients and start-ups.
He has been responsible for deploying systems and applications that automate and secure Intelegain's infrastructure.
He overseas Intelegain's partnership initiatives with Microsoft and Amazon Cloud Services helping Intelegain's clients take informed decisions on their cloud
foray with Intelegain at the forefront.