You Dream It And We Will Build It!
Do you have an impressive idea? If yes, then we have an innovative process for its optimization. With the Web becoming an excellent channel for communication today, every business now looks up to it for the promotion and marketing of their products and services. Not only at the entrepreneur end, but also from the point of view of the receivers (better say, customers) this online communication channel seem to have worked wonders.
With these abundant set of benefits, businesses from almost every industry have begun realizing the increasing significance of web app development, for their continual growth and progress. This has led to more enterprises recognizing app development as a logical as well as a profitable decision.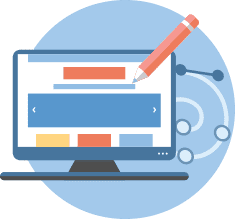 Why Should You Consider Customizing Your Own Web App For Your Business?
With the rapid technological advancements, it is a well-supported fact that a lot of businesses today are using proprietary (also known as packaged) that they purchase or download off-the-shelf from the market outdoor.
However, many a times these ready-made software do not cater well to the specific business requirements for your enterprise. In such cases, going for custom-built apps can prove to be more suitable and beneficial.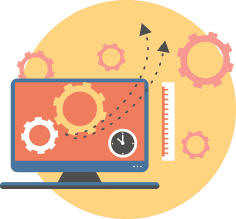 Why Choose Intelegain Among The Numerous Other Web Application Development Companies?
We at Intelegain, work with a methodical development approach for building custom web apps. The highly skilled and talented team of developers here, are thoroughly acquainted with the latest technologies in the industry. Further, they ensure a process-driven approach that largely accelerates the development speed and boosts product optimization.
Our Agile development approach gives a key direction to the development process, accompanied with the proficient engineering techniques and adroit management consulting. A good experience with web application development has led us to deliver remarkable apps, with a superb combination of our knowledge, abilities, cross-platform expertise and recent technological trends. With all this and a lot more, we enable our clients and ourselves to surpass the growing market competition, and meet the desired expectations. We have our offices in New York, Dallas & India and cater to clients as per their business needs.