In this digital era, companies across all industries need to embrace new technologies and business methods to stay relevant. Organizations, especially those born before the digital age must transform their business digitally to stay afloat. They need to embrace the digital wave to stay ahead of the competition and to improve their business efficiency and customer experience.
While the world has been talking about digital transformation since a while now, very few organizations have embraced this trend and made remarkable progress. This is because most businesses react to digital transformation with the attitude:
"We don't have time for this right now."
"We don't know how to do that!"
"This is the way we have always done it."
Digital transformation is more about changing the mindset of the people and transforming processes than about using new technologies. Businesses are unaware of the opportunities it can bring to their business by migrating from legacy to digital. They find it too complicated and don't know where to start.
Here are the top digital transformation challenges that organizations face and how they can overcome those challenges for a successful business makeover.
Challenge 1: Reluctance to change
People and organizations like routines and certainty. Most organizations continue to use the same business models and processes in the current digital world as well. They are hesitant to incorporate new strategies and methods and bring a change in the ways they do business.
This attitude of organizations is risky because change is necessary to keep up with the changing customer requirements. Businesses need to understand that digital transformation is vital for their organization.
The Solution:
Accept the fact that change is a constant in business today. You need to make everyone in the company aware of the opportunities of digital transformation and the benefits it will bring to the organization. Keep the employees involved throughout the process and empower them to erase doubts and uncertainty from their minds. For this, you will need to have a clear roadmap and use the right digital transformation services to achieve new heights.
Challenge 2: Lack of a clear vision
Companies that fail to achieve positive results from their business lack a clear and well-thought-out vision. Mostly, only the top-level employees or an individual business unit is involved in the transformation and there is no set goal or clarified vision. They fail to paint a clear picture of what they want from the transformation and how they can achieve it, which often leads their efforts into vain.
The Solution:
Businesses need to understand that digital transformation is about transforming each and every aspect of the business- the processes, operations, people and business models, digitally.
For this, you need to develop a company-wide digital transformation strategy. Study thoroughly about your brand, customers, business strengths, opportunities and talents of your organization. Then, align your business goal with your customers' needs and expectations. Assign roles to each and every department of your organization and align them to a single shared vision. Digital transformation consulting experts can help you craft a successful digital transformation roadmap by studying your organizational structure and goals.
Challenge 3: Ineffective use of customer data
Customer data is at the core of digital transformation. Organizations have a large amount of structured, unstructured and real-time customer data stored in siloed systems from internal and external sources. This data remains unused as they do not have clear systems to effectively gather, store and leverage it. They have no idea about how to use the data in a way that adds value to the customer and benefits their business.
The Solution:
To overcome this challenge, you need to identify a few key attributes of the customer that can help you serve them better and more effectively, and collect only that data. Once the attributes are identified, determine how to most efficiently gather and store this data in a way it is accessible from any touch points. Make the most of the data by storing it on the cloud and making it available to data scientists, business and IT teams for analytics. Cloud serves as a single data platform which is secure as well as easily accessible.
Challenge 4: Lack of technical skill sets
Implementing digital transformation solutions to your business involves new technologies and features being regularly added and upgraded. Innovative technologies such as AI and ML, blockchain, IoT, robotic process automation, etc. have paved the way for new business opportunities.
Companies lack the technology and dedicated development team to keep up with the changing innovation and trends. Even if they have the expertise, they are not ready to invest in the technologies and leverage the full potential of it for various areas of their business.
The Solution:
It takes the right mix of talent and technology to undergo a successful digital transformation. Keeping up to date with innovations and technologies is a challenging task and you need to have the right people on board. Train your workforce for all the necessary digital and technical skills and if you do not have the talent internally, look out for business partners who can help you on your journey. Choose the right technologies that are in-line with your vision and growth strategy. You can also hire a digital transformation service provider to help you choose the right technologies and tools for your business requirements.
Conclusion
These are some of the most prevalent challenges for businesses starting the digital transformation journey. Taking the right approach to overcome these challenges will help businesses reach ultimate success. However, when you embark on the journey, you might come up with many more challenges that we can help you resolve.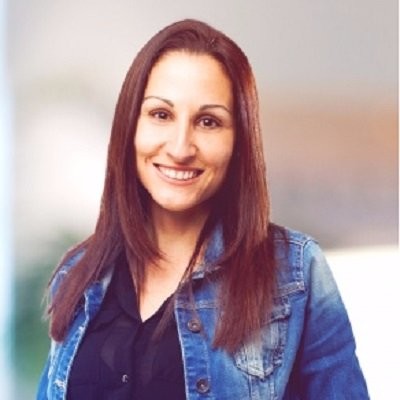 Lucy Kaith is a passionate marketer and writer working for Gateway Digital. She authors in-depth content on the topics of digital transformation help businesses choose the right innovative technologies to smoothly transform from legacy to digital. To know more about our services and solutions, visit www.gatewaydigital.eu.