Clients can clearly see their projects simplified into achievable sprints or iterations with progressive development marked down onto a timeline. At the same time, the Scrum model offers a framework within which the team can take various decisions as and when required.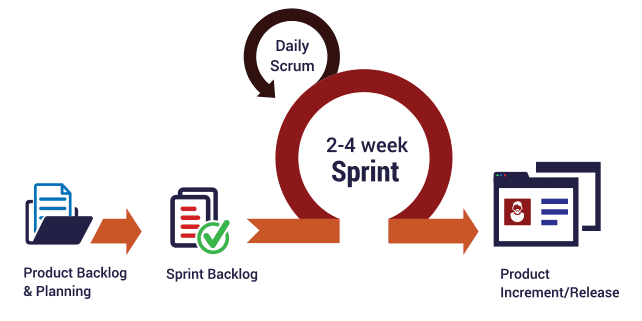 Clients would have not only an understanding, but also certain amount of control, over the progress during the development process.
Scrum development allows quick delivery of scheduled tasks compared to other traditional approaches and gives the client the flexibility to change project specific priorities and requirements at ease.
Transparency in communication with all project stakeholders including the Client and the team is extremely important which helps increase productivity and overall efficiency leading to better results and timely project deliveries.
Right from the first sprint, we at Intelegain are committed to working together as a team to achieve a common goal. We have our offices in New York, Dallas & India. Get in touch with us for a free quote.