QuickBooks is an accounting software program used to manage sales, expenditures and to keep track of the day-to-day transactions. You can use it to pay your bills, invoice customers, generate reports for tax filing and planning etc. The QuickBooks product-line has several solutions that work great for anyone from a solo entrepreneur, a start-up to a mid-sized business.
As there are numerous QuickBooks solutions, it is necessary that you choose the right one. Before you pick one, it is important that you take the QuickBooks 30-day free trial to make sure that this is what you really require. As you get acquainted with the system, you'll find an incredible accounting solution. So brilliant, that in fact, many people choose all other business solution programs, including POS systems- based on their QuickBooks compatibility.
Here we show you the POS systems that best integrate with QuickBooks and why choosing by that criteria is majorly beneficial to your business. First, let's look at why your business needs QuickBooks accounting software.
Why use QuickBooks?
Some POS (Point-of-Sale) systems offer built-in bookkeeping and accounting capabilities, but as your business experience growth, it is important to have a system that specializes in accounting. Keeping accurate books and tax information is essential for all business but is especially crucial when this growth occurs.
Before you invest further it is important to know that there are three different versions of QuickBooks solutions, they are, QuickBooks Online, QuickBooks Pro and QuickBooks Mac.
Although QuickBooks Mac is a great option, it doesn't really integrate with any POS software. It does offer the option for you to import information manually, but it's generally not recommended.
Instead, let's look at QuickBooks Pro and QuickBooks Online- their features and what they can offer –
QuickBooks Online

QuickBooks Pro

$15-50/mo
1-5 users
Ideal for small to mid-sized businesses
Cloud-based
400+ integrations
Invoices and estimates
5 invoice templates
Recurring invoices
Autoschedule invoices
Customizable invoice templates
Income and expense tracking
Contact management
Manage and pay bills
Bank reconciliation
Live bank feeds
Automatic transaction categorization
Track inventory
Time tracking
Locations and custom classes
Budgeting
40-100 reports (depending on plan)
Payroll (extra cost)
Print checks
Track mileage deductions
Packing slips
Journal entries
Sales tax capabilities
Tax support
Import/export capabilities
Multi-currency support
Multi-language support
Strong security
Open API

$299.95/one-time payment or $299.95/yr for "Pro Plus" version with data backups
1-3 users
Locally installed
Ideal for any size business
100+ integrations
Supports multiple businesses
Invoices and estimates
9 invoice templates
Recurring invoices
Accept online payments for invoices
Income and expense tracking
Contact management
Manage and pay bills
Bank reconciliation
Live bank feeds
Automatic transaction categorization
Track inventory
Project management
Time tracking
Budgeting
200+ reports
Payroll (extra cost)
Print checks
Track mileage deductions
Packing slips
Purchase orders
Sales orders
Journal entries
Create to-do lists
Built-in calendar
Letter templates
Thank you notes
Sales tax capabilities
Tax support
Import/export capabilities
Multi-currency support
Open API
Different Integration methods with POS systems
Now that you know why you need a specialized accounting software like QuickBooks, let's deliberate on how multiple software programs work together. There are two ways POS systems can work in sync with accounting solutions- they are direct and indirect integration.
Indirect Integration – There are many POS systems that allow export of financial data in the form of a spreadsheet. You need to manually enter the data into the accounting software. Although this method is quite tedious and time-consuming, it does offer a way to sync up your day.
Direct Integration – This is the most efficient manner to utilize the POS system and account software together. It permits the two solutions to share information data in real-time. This is the method we'll focus on.
How is direct integration with QuickBooks advantageous to your business?
A direct integration with QuickBooks assists in increasing your business' efficiency. Entering the data manually is too time-costing, therefore anything that automates such aspects of the accounting process will make you time-efficient. Meanwhile, saving you money as well.  Here is how integrating with QuickBooks directly with your POS system will improve your business processes –
Improved Flexibility   
As the business grows, changes can't be avoided – to your inventory, purchase orders etc. This will eventually alter your whole cash flow.  For e.g. when you add a new item to your product line, the natural thing would be to add it to the POS system. Although, without the direct integration, you will have to change the information about the new price and the cash flow manually to your accounting software. This is not needed with QuickBooks direct integration where you can automatically synchronize and update information across both the systems.
Easier to Learn and Use
Learning to use two separate software programs that work independently or even integrate indirectly can be frustrating. You side-step this by just ensuring that your POS system can directly integrate with QuickBooks.
Less Probability of Human Error
Manual transferring of information from one system to another is fraught with the possibility of human error.
QuickBooks, like any accounting software, is great for reporting. Trial and error is part of every business. When you make a particular change, like for e.g. updating inventory, the sales feedback will automatically be sent your QuickBooks account- which will allow for a quick examination and it will permit you to make appropriate adjustments.
QuickBooks can also help you pinpoint exactly where the improvement is needed in your business- you can isolate the items/practices that are not cost-effective and easily make adjustments using your integrated POS.
Best POS systems that integrate directly with QuickBooks
REVEL
Revel is a robust all-inclusive POS system. Its most outstanding features are the kitchen, expedite view, kiosk mode, and table listing etc. It is compatible with both QuickBooks Pro and QuickBooks Online.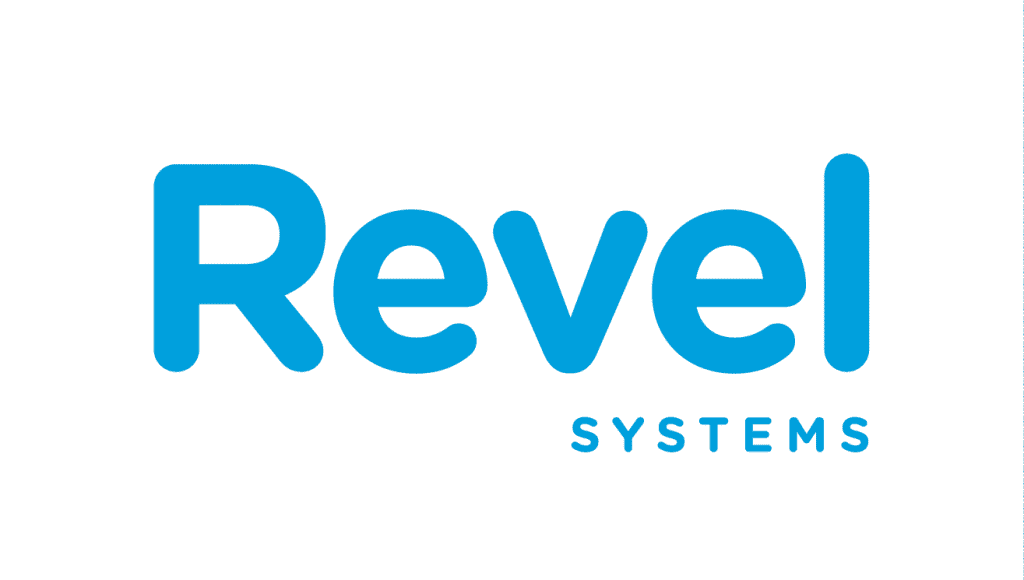 Revel being partnered with QuickBooks; the integration process is streamlined for Revel users. Information from payroll, bookkeeping, sales, inventory, orders, and accounting etc., is automatically moved from your POS system to your QuickBooks account. The sales information is transferred to your QuickBooks account daily.
 ShopKeep
Shopkeep can be best described as a simple and sophisticated solution. It targets small specialty businesses, while on the other hand, a large business may not find ShopKeep a good fit. Regardless with just $69 per month, small businesses can take advantage of a POS system that is pretty robust for its price range.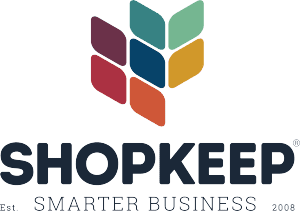 ShopKeep is compatible with QuickBooks Online. It sends shift data to the QuickBooks account that summarizes the tender totals, sales tax, discounts, sales, returns and cash drawer activity etc.
Vend
Vend permits you to post your cost of the sold goods, end-of-the-day sales and payment count to your QuickBooks Online. It should also be noted that integration is available for QuickBooks online accounts and to the customers in the US.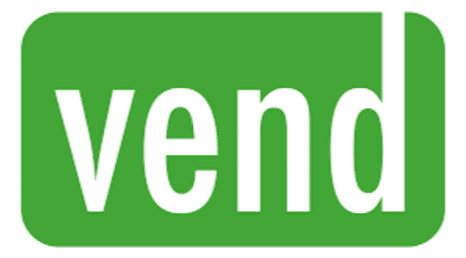 It is a POS solution for retail businesses that need multi-outlet retail and inventory management system. Its advanced tools are easy to use and are highly scalable- it offers partner integrations with the best retail tools. It has a reliable customer support as well.
 ERPLY
ERPLY system comes with an eclectic collection of features planned to provide an all-inclusive business solution. It is compatible with QuickBooks Pro. There is also API for developers.

When integrating with QuickBooks, keep in mind that you'll only be able to synchronize customers and send new invoices and invoice payments
 Toast
Toast is a POS and management system created for restaurants. It is compatible with QuickBooks Online. The solution is built for the food industry, thus it is packed with features to support and streamline restaurant operations by integrating the POS, the back and front of the house and technology positioned towards customers all in a single platform. It even offers enterprise POS solution for restaurant groups and franchises.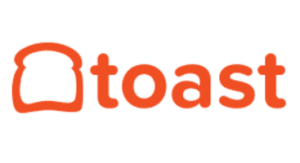 Its features include inventory management, online ordering, loyalty programs, integration, reporting, and analytics.
 Talech
 Talech is a robust POS with features such as in-house marketing, advanced inventory, integration capability with virtually any payment processor etc. It is compatible with QuickBooks Pro (plug-in only), plus there is API for developers as well.

 Conclusion
One of the reasons why QuickBooks is popular is because it is a robust system that covers almost all accounting needs. Businesses that are looking for a comprehensive bookkeeping solution or have grown out of the reporting capabilities of the POS software- can have a direct integration with QuickBooks- which could result in more time, more profit and definitely more energy to focus on your core business.