Multi-channel marketing can change the way a business is able to expand and earn revenue. On average, this type of marketing increases sales by 38% for 1 channel, 120% for 2 channels, and 190% with 3 channels added to a business' plan. In addition to increasing sales, multi-channel marketing can also improve your search engine optimization (SEO).
What is Multi-Channel Marketing?
Multi-Channel Marketing is a strategy that utilizes various channels and platforms for each campaign. The consistent message of the campaign is distributed through multiple platforms and devices in order to attract and convert customers. If your business isn't already implementing multi-channel marketing, it may be difficult to keep up with those that are. Even the largest, most successful companies stall out when there is only direct advertising to the site. When it boils down to it, it is all about providing convenience for existing and potential customers.
Health professionals have begun to use multi-channel marketing to offer interactive communication for patients through social media and online forums. Nurses and doctors have been able to put information in front of patients to spread awareness and open up a discussion about different health issues. It provides a common ground for them to share helpful knowledge and reach their bottom line, just as it offers up a place for companies to do the same.
On the business side, multi-channel marketing is about being present and interactive anywhere your customers are. This can mean linking the online store to social channels, email blasts, online communities, and even messaging apps. It also involves engaging with your customer base there as well. Once a customer (or potential customer) comes into contact with the brand, marketers now have the information they need to advertise and follow up to land a sale.
Entities like Amazon, eBay, Walmart, and even Buzzfeed already do this on a large scale. Nine times out of 10, any person scrolling Facebook or checking their email sees some sort of promotion for one of these companies. Consumers are already spending a large amount of time on these platforms, so it makes sense to meet them where they are — and that's exactly what these companies are doing.
In fact, people average around 137 minutes on social media each day. Using multi-channel marketing will make it so they don't even have to look for the product or the company. Instead, it pops up in their newsfeed during their regular social media time.
Making Marketing and SEO Work Together
A huge part of marketing has become social media. Whether your customers reside on Instagram, Facebook, Pinterest, Twitter, or other online communities, finding a way to promote your brand or product directly to them on those platforms is important.
What many people don't realize is social shares can give you SEO juice too. Hootsuite performed a study in 2018 that took a look at SEO results for various articles. Posts with more social shares had about a 22% boost in SEO. This doesn't mean your social media marketing should replace your SEO, though. Instead, your social media and SEO efforts should work together.
One thing to keep in mind when adding posts to social media is that each of these platforms acts as a search engine themselves. Customers can search for your brand or product on social media. To ensure consumers encounter the correct information, marketers need to be sure they've not only focused on traditional SEO (Google and Bing) but to also focus on optimization for social as well.
Additionally, a company's social pages often show up in Google search results. For instance, when you Google search "Target," you'll find the company's Twitter, Facebook, and LinkedIn pages on the first page. Having multiple channels available for customers to get to know your brand and products puts your pages and your content in front of your customers pretty effortlessly.
How Multi-Channel Marketing Can Change Your Business
When it is all said and done, the most successful businesses will put time into a multi-channel marketing plan. Doing so will make the brand and/or product more accessible to customers and lead to an increase in sales. The good news is that there are platforms that are designed to automate your marketing efforts in one central place.
Once someone interacts with your brand on social media or through an email campaign, you'll have information about their preferences. You'll have data about where they encountered it and what their actions were, and then you can decide how you might follow up. It is even possible to collect data about the keywords they may have used to find you and what time they are typically online. Each piece of information you receive can be used to close the deal, in a sense, and help you gain a new customer or retain an existing one. If the customer encountered you via Facebook, for instance, you can touch base again through Facebook Messenger and run Facebook ads to target them. It is also possible to see if they are a new customer or returning. Multi-channel marketing also gives you the ability to pop back up in someone's newsfeed or inbox if they haven't interacted with your brand in a while, giving them a reminder.
Incorporating this style of marketing can change everything. As referenced in the article from Shopify, Cupshe, a Shopify Plus merchant online, attributes around 35% of their $50 million annual revenue to multi-channel marketing. Other online stores have seen similar results simply by giving customers easier access to their selling points through social media. ORA LA, for instance, added the Shopping on Instagram option for its customers and saw a 29.3% increase in sales.
Another great example of multi-channel marketing at work is Pura Vida Bracelets. The company introduced a social-email-referral plan that has helped increased sales by 300% year-over-year (YoY).
Those results are astounding and it is all thanks to multi-channel marketing. Although it may sound complicated, using the platforms customers are already on to make a sale and boost your SEO is really a no-brainer. It is crucial to provide value outside of just your brand or product. For many customers, that means providing convenience, which is exactly what multi-channel marketing does.
Author bio: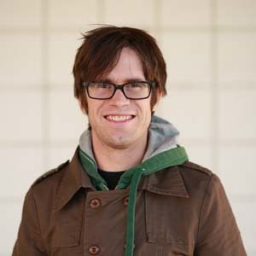 Dan Matthews is a writer with a degree in English from Boise State University. He has extensive experience writing online at the intersection of business, finance, marketing, and culture.