Why Lean Tech Startups Require A Minimum Viable Product (MVP)
Starting up an Enterprise, a small scale Tech-startup or any Business for that matter has always been a precarious proposition. You either take home a Jackpot or end up as a pauper behind the screen! The general idea, however, is that once a brilliant idea or a sure-shot innovation is conceived, it is then pitched in front of an able investor forum and then with a close knit team of enthusiastic and like-minded individuals and zoom.. the project takes off!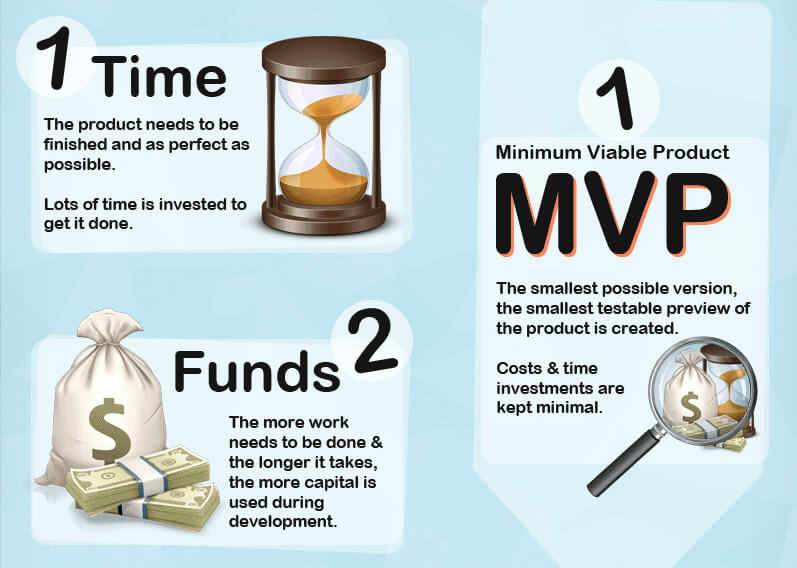 Lean Startups And The Concept Of Minimum Viable Product!
Although it is simple, this formulaic code has been followed by numerous successful entrepreneurs and of course on the flip side, there have been numerous failure stories that have ended up as mere case studies. The point to focus here, which is also supported by a statistical survey by students of Harvard Business School is that 75% of all startups fail. Thus it created an impetus and a dire need for a countervailing idea, that could in fact secure the startups while also not compelling for a compromise on the part of the entrepreneur as far as strategy making is concerned. That's where the methodology of Lean Startup was conceived.
The Lean Startup principle is a more practical and risk-less, with more importance given to iterative design rather than a conventional, mainstream "all-in-all" design. However, there is an important concept that needs to be pondered on, which is the Minimum Viable Product (MVP). In simple terms, an MVP is a product or a prototype, which contains enough features that validates the user or the consumer to know what the product is all about and in which direction does the development of this product is heading to.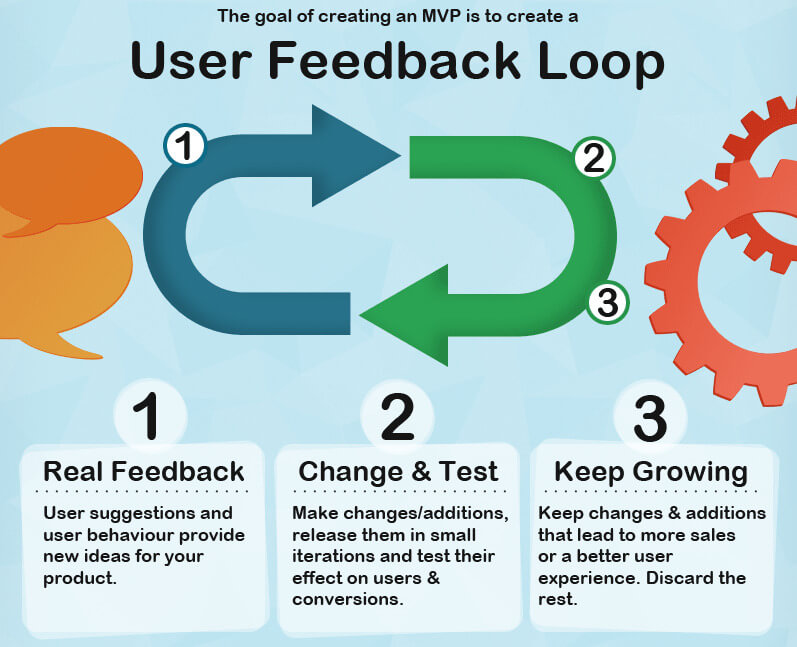 Minimum Viable Product's Role As An Efficient Feedback Tool For Tech Startups
Any Tech-Startup for that matter runs with a meager margin. Therefore the Minimum Viable Product's role under the Lean Startup methodology, plays a big hand. A startup which once had to shell out huge sums of money just to manufacture a single electronic device, could now produce one, with only the core features that would impart the feel of the product but cut the costs by a huge extent.
Also, this could enable an excellent feedback system wherein a few of the Minimum Viable Products could be distributed to the customers. If the product is not appreciated, the startup can now avoid building those products, with very few dollars down the drains.
The Minimum Viable Product is therefore an efficient strategy which tackles a few common obstacles that could haunt any startup at its infancy. Not only that, if executed in the right manner, the impact of the product on driving the business model can also be grasped upon. The ability to test the product along with the luxury of experimenting with the ideas without any creative inhibition, are a few features that could make the concept even more promising in coming days.