With the ever-changing advances in technology that are being built into smart devices like phones, tablets, watches, and more, it only follows that the apps that run on them are also changing. More than ever, developers are faced with writing dynamic apps that have a satisfying user experience (UX) and user interface (UI).
Apps that include augmented reality (AR) and virtual reality (VR) create a world of possibility for app developers, but even that technology, which is relatively new, is changing with mixed reality apps (MR) and now extended reality apps (XR). These types of apps put more of a demand on developers with a focus on app design as well as test the limits of the hardware itself.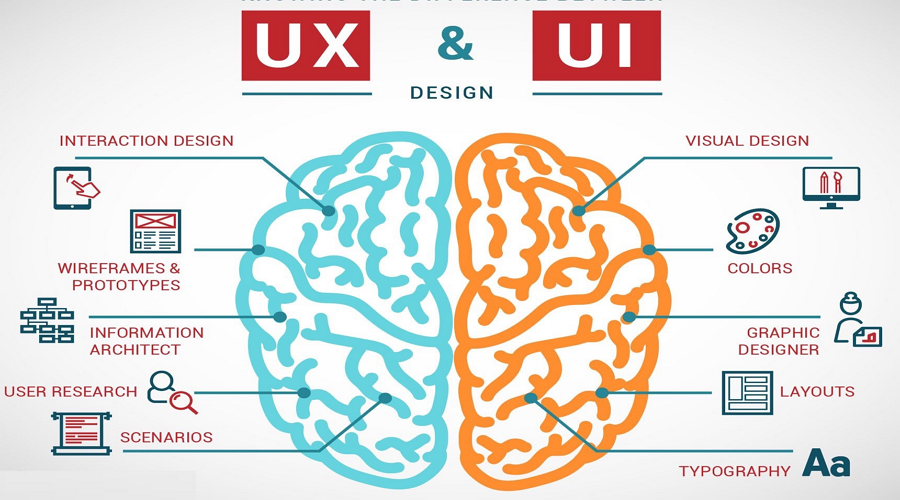 Understanding Current Developer Vocabulary
An app developer is continually tasked with keeping abreast of the new technology that companies like Apple and Google implement for their latest devices. While both companies supply tools to build apps, app developers are responsible for creating a UX to bring in users and keep them interested.
And with the latest changes in technology, app developers must know the vocabulary that's used to describe these changes and be aware of the type of app they want to build. This factor is key for app developers. In order to code a successful UI and UX into their apps, they should understand elements like eye tracking, haptics, photogrammetry, etc.
New Smart Devices Make AR Dev Easier
When Steve Jobs retired from Apple, rumors swirled in the technology industry that the company would no longer be innovative. The company definitely has been, in recent years, very slow and methodical in bringing out any new technology. On the other hand, the company has focused improving its line of smart devices with each new release.
Apple has, for instance, incorporated an engine built into its smart devices to correct for underdeveloped AR apps. This is an important point when the cost of building AR apps is very expensive with a concentration on app design, UX, and UI and developers feel rushed to get them out to consumers.
Test, Test, and Retest Those Apps
Even if an app developer painstakingly focuses on app design, UX, UI, and other elements, the pressure to create a great AR/ VR or XR app is bound to lead to imperfections. At that point, and before the app releases to consumers, there are a few important things an app developer should consider.
Find out how users will interact with the app.
Test variations of the app to see what users prefer in an AR app.
Make fixes, as necessary, and eliminate elements that detract from the value of the app.
Use marketing content that illustrates AR's abilities to improve a current or new product.
App Developers Must Predict User Need
Even after all the above steps are covered, an app developer is still left with questions to answer about the reason for the app. But these answers are impossible to know, so all app developers can do is try to predict what consumers may think they need as Apple did with the iPhone and iPad.
App developers can ask themselves how will an AR app fulfill certain needs, solve a problem, and is an AR solution the best response. As far as app design, UI, and UX, an app developer can try to cater to user preference, to not change the way users interact with apps like through a headset, then think about what users might like or not like.
Then There Are XR and UX Developer Challenges
Whether consumers deem an XR app a necessity or not is only part of the dilemma an app developer must confront. The app might do great and technologically exceptional things, but if the app design is off and the UI and UX are weak, consumers will walk away from the app immediately.
Once an app developer has found the reason for creating his app and the audience it is for, app design becomes essential, especially in regard to XR, which is a step beyond 3D. Apps should be convincing and give a sense of a real environment like the created environment is part of the real world. Lastly, the UI should be designed so a user can easily access menus for more control over the app itself.
Conclusion
Writing AR/ VR and now XR apps is a different dimension for app developers, but the latest devices from Apple, Google, and users themselves are demanding them. However, unlike 2D apps, the stakes for user interest and engagement are much higher. Users can quickly become impatient if an app has nothing of interest for them, even if it is an AR app. If app developers can answer the call of this new world, then it won't be long before 2D apps will be replaced by ones in which users can fully immerse themselves and be inside an experience versus being on the outside and looking in.
Author Bio:
Michael is a professional tech writer and content strategist with an app development background. He specializes in Android & iOS app design, as well as blockchain & dapp technology. Ever since he was a child, Michael was captivated by technology. When the opportunity arose to spend his life writing about it, Michael didn't hesitate. He now spends his time exploring and writing about captivating new technologies to introduce to the people. His work has been published on various technology blogs across the web.