Vehicle Telematics is a maturing technology worldwide, with new functionalities being added, but still needs to travel some distance. However, in India, there is still a long way to go before we achieve a good level of standardization and telematics is taken as a necessary feature for all commercial vehicle manufactured here.
Recently, I had a chance to work on vehicle telematics for commercial vehicles segment and look at telematics options of various truck manufacturers as well as several start-ups in India. It would suffice to say that we have a long distance to cover before this market matures and the solutions are what the customers want.
What the truck manufacturers and independent telematics providers need to understand is that Vehicle telematics is not just about providing GPS location tracking which is a given, but also about providing actionable diagnostics and helping avoid pilferage of fuel and original vehicle parts.
80% of the Indian market is small truck owners (1-5 truck fleet) or driver owners. They are generally tied up with larger transporters or brokers and that too more than one at any time to ensure that their vehicle never runs empty for more than a few kilometers. They don't understand vehicle telematics and put it in their vehicles because the larger transporters mandate them.
OEM solutions from the large commercial truck leaves a lot to be desired. Most of the big OEM's (Tata Motors, Ashok Leyland, Eicher Motors and Mahindra & Mahindra) are at various levels of maturity in terms of OBD-II implementation (On-Board Diagnostics). The OBD-II device is generally not given as a default, but an optional item with a recurring yearly cost (with 2-3 years free usage). The maturity level ranges from providing just GPS tracking (lowest level) to providing fuel level monitoring and geo-fencing.
GPS-Tracking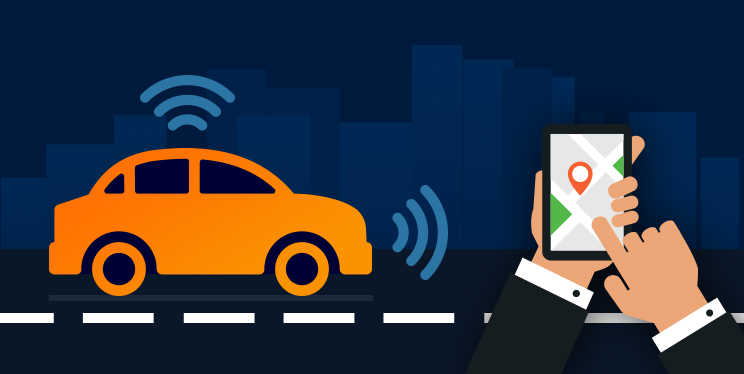 With the current state of Vehicle telematics in India, API-fication is the need of the hour.
The start-up eco-system is even more confusing. While several start-ups provide pure GPS based tracking, some do implement various other diagnostics based on the OBD-II interface. However, it is a challenge for independent OBD-II providers because different manufacturers provide different level of diagnostics (despite OBD-II being a standard). Also, they need to customize their OBD-II device for different truck manufacturers.
I personally believe, the following features are very important going forward
Geo-fencing to track vehicles to ensure they are not deviating from their routes (many providers have this feature already)
Fuel level monitor, consumption monitor and vehicle part monitoring with real-time alerts to ensure that there is no pilferage and stealing of vehicle parts.
Driver behavior diagnostics, quality of driving and vehicle performance data.
Real-time parts diagnostics to ensure that all the engine parts are working efficiently and provide pre-alerts in case of sub-optimal functioning. This should be linked to vehicle servicing schedule
Vehicle load monitoring can be another add-on if customers and other entities including insurance companies are willing to agree on this rather than using a weighbridge (what is called kanta pawti or weighbridge receipt)
Having said that, geo-fencing is getting more and more standardized and the feature is becoming better. The independent start-ups are forcing the truck manufacturers to work on better solutions. I know for a fact that some truck manufacturers like Ashok Leyland and M&M are taking vehicle telematics solutions very seriously and continuously improving their solution.
API-fication is the need of the hour– The current target market for the truck manufacturers and telematics providers is the small truck owners, which I think is incorrect. They should target the transporter too, as transporters will have a bigger say in truck buying decision in future.
The biggest issue facing transporters is that all the telematics and tracking solutions require the user to login into the fleet management portal of the manufacturer or the service provider.
This creates a big problem as the transporter has hundreds of trucks under their purview from different manufacturers and different telematics providers. The need of the hour is APIs to be provided by manufacturers and telematics provider which can be integrated into the fleet management application of the Transporter so that they can manage the vehicle and the trip along with documentation through a single portal.
I think the Indian market is moving forward quite rapidly, However, I believe we have a long way to go before we can say that the transporters are benefitting from the Telematics solution. Until then, we will have to live with GPS tracking and sub-optimal benefits of Vehicle Telematics.
Lastly, beware of the cheap OBD devices that you get online. They are a waste of money.
In Conclusion: While truck manufacturers and Telematics software vendors are moving in a specific direction, the market direction has to be set by the owners and transporters. It is important that the customer/transporters have a medium to long-term strategy in terms of what they want from such solutions and can demand the same from truck manufacturers and IoT software/hardware providers.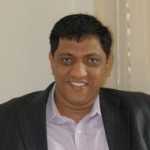 Thondikolum P Anantheswaran is working with IBM as a Global Consultant specialising in Supply Chain, Logistics and Aviation. He brings 28 years of experience with him. Before joining IBM, he was CIO for Logistics and Aviation firms. He is also a speaker and writer in this field.