As the first half of 2020 leaves the world gasping with COVID-19, global institutions have been engaged on all fronts. Till a viable vaccine for Coronavirus is not developed, technology is the greatest weapon we have during this health crisis. Among others, contact-tracing apps have emerged as the tool of choice for governments and agencies globally.
However, contact-tracing apps in themselves have been rather controversial. These apps, as the name suggests, are designed to trace individual movements and have been a thorny issue with privacy advocates. Nonetheless, they have been indispensable while dealing with the highly contagious Coronavirus.
Here is a list of the top contact-tracing apps that discusses how they function and their role in the fight against COVID-19:
TraceTogether (Singapore)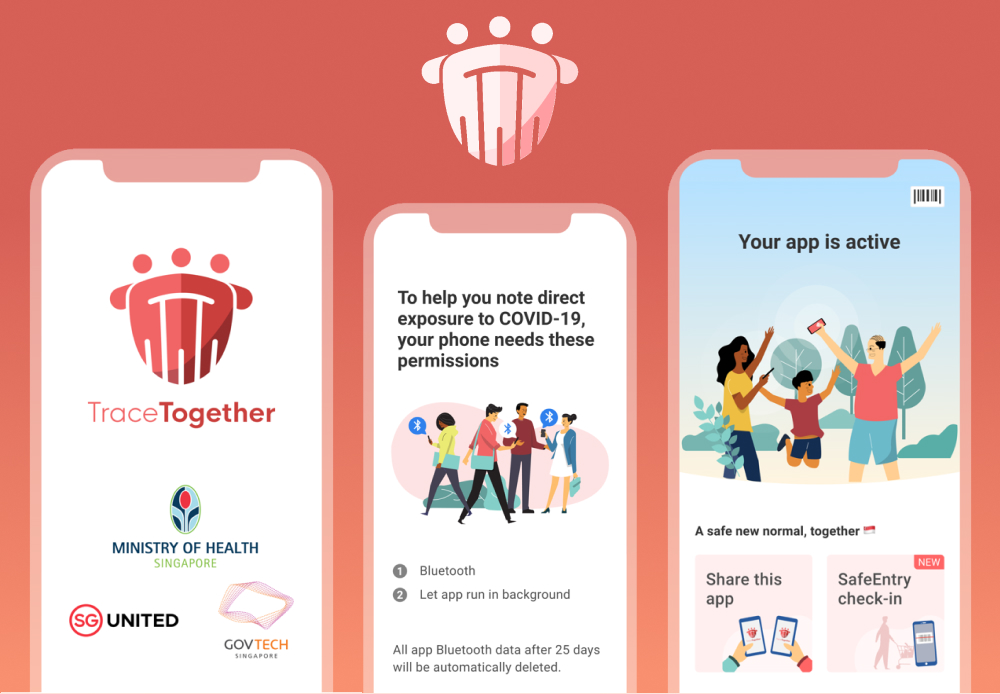 Singapore Government was among the first to develop a contact-tracing app in the wake of the global Coronavirus pandemic. TraceTogether is a Bluetooth-based application that can be installed on any smartphone with a Singapore number and Bluetooth connectivity. Even as it was one of the early apps to be designed for the purpose, makers gave special emphasis to privacy concerns.
How does it work?
TraceTogether utilizes user's phone numbers along with randomized personal IDs which are stored in a secure registry. Unlike many other tracing apps, TraceTogether does not collect and store personal information and location history. Smartphones with the app running connect with other app-enabled devices in proximity and record IDs of every individual who has come in contact. This data is stored securely on the user's smartphone and is required to be shared only when they are diagnosed with COVID-19.
On positive diagnosis, the data and logs maintained will be sent to Singapore government for further analysis of contact chain to determine the source and possible spread of infection. Notification will then be sent to respective parties, either to get themselves tested or actively seek self-isolation.
Singapore government went a step further and released it as open source, so other app developers around the world could benefit from this early start.
COVIDSafe (Australia)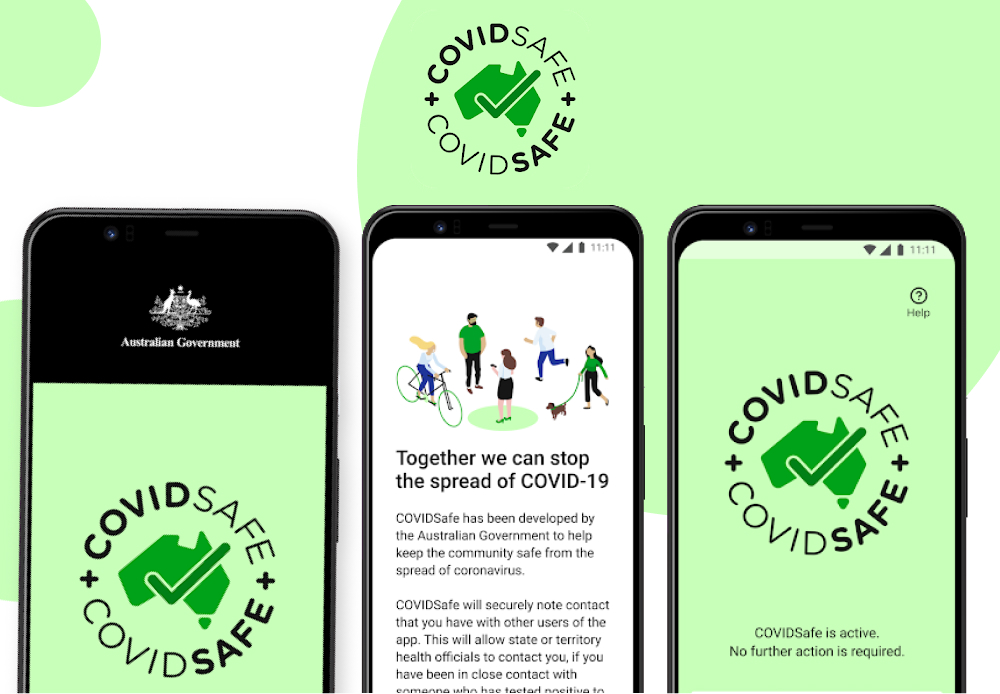 The Australian Ministry of Health released COVIDSafe to help track the spread of Coronavirus. At present, over 6.5 million Australians have downloaded and registered themselves on the app. Just like Singapore's contact-tracing app, COVIDSafe uses Bluetooth technology and has been designed with privacy rights in mind.
How does it work?
COVIDSafe can be installed on any mobile device with Bluetooth connectivity and needs to be running in the background without interruption. The user needs to register themselves on the app with details including name, age, phone number and postal code. The data sharing is consent based.
COVIDSafe allows for data exchange through Bluetooth connectivity with other app-enabled smartphones and collects information including the duration of interaction. The app also captures the relative signal strength between the devices to calculate approximate distance maintained. In case a person is found to be COVID-19 positive, a code will be sent through an SMS by the health official that can be used in app to consent the sharing of a list of anonymized IDs for contact-tracing. The list would include IDs that came in contact with infected individuals over the past 21 days.
As the lockdown eases in Australia, more people are moving out. The Australian government has made COVIDSafe available in five more languages namely: Simplified and Traditional Chinese, Korean, Vietnamese and Arabic. This is to encourage more people to download and use the app as social distancing restriction are beginning to ease.
Aarogya Setu (India)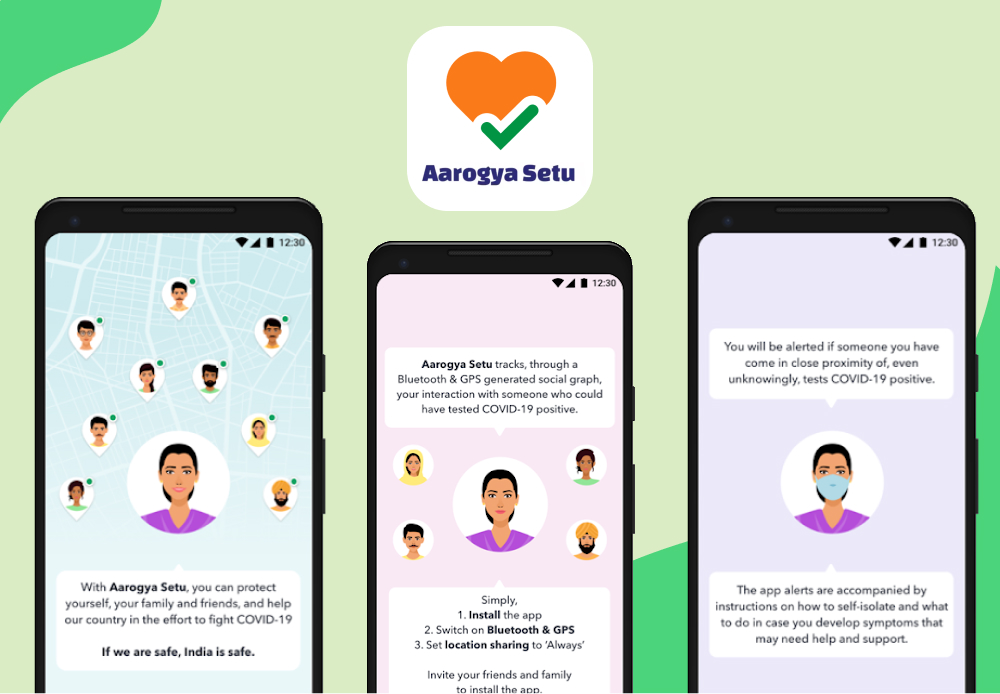 Aarogya Setu is the most widely downloaded contact-tracing app which hit over 50 million downloads in less than a fortnight. It is also one of the most controversial apps considering its privacy-invasive approach. Although it is officially a voluntary app, many corporate spaces across India have made it compulsory for employees to download it if they sought to continue working.
How does it work?
Aarogya Setu is a contact-tracing app that can be downloaded on smartphones that are GPS and Bluetooth-enabled. These two functions are the key features used by the app to track active COVID-19 infections. By going through a national database, the app seeks to determine if the user has been in contact with any known COVID-19 positive case and if they are at risk of an infection themselves.
The app also collects the location information to help determine if there are any active cases in the area.
Immuni (Italy)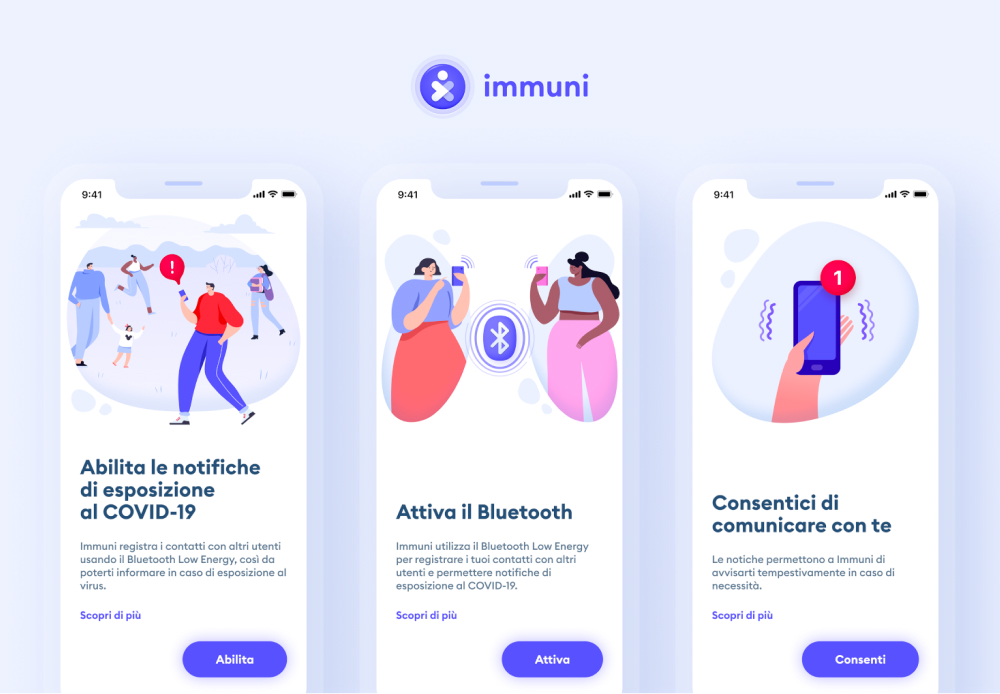 Italy witnessed one of the most brutal waves of early COVID-19 infections. As the pandemic rages on, Italian government has released its official contact-tracing app called Immuni. The app is voluntary and as per the official announcement, it does not collect personal or geolocation data.
How does it work?
Built on the framework developed by Apple and Google for tracking the infection, the contact-tracing app uses Bluetooth technology. Immuni is an exposure notification app that exchanges codes between app-enabled smartphones. If an individual has tested COVID-19 positive, they must mark their status on app, which will alert all people who have came in contact with them. The app will then ask these individuals to get themselves tested and go into self-isolation.
The data collected by the app and its connections with the server are highly encrypted.
MySejahtera (Malaysia)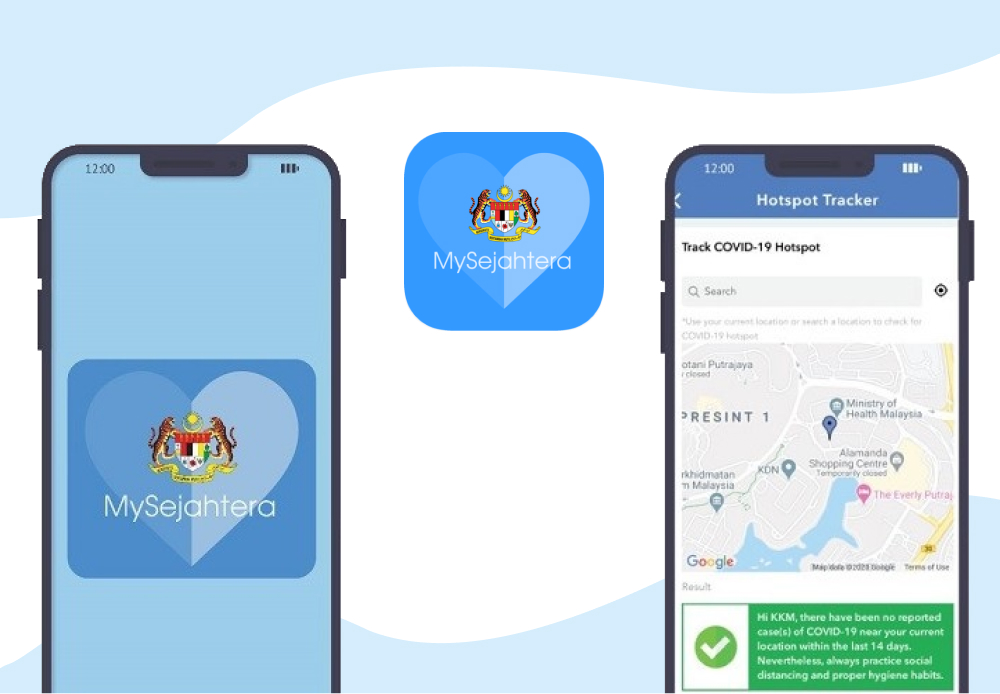 The Malaysian government developed MySejahtera to combat the outbreak of COVID-19 in the country more effectively. The health ministry also introduced monetary incentives to encourage more citizens to download the app.
How does it work?
After downloading the MySejahtera app, the user will have to register themselves by providing basic details. The app contains self-assessment tests containing about 6 questions that need to be answered with 'Yes' or 'No'. The app requires GPS permissions and you can check in with your location information and photograph through it. Users can monitor cases in their locality.
MySejahtera also serves as a portal for useful information and guidelines to follow if you suspect contact with a COVID-19 infection. It also contains details on where you can get tested and has links to avail the Doctor on Call online service.
Contact-tracing apps are not a new concept. They have been used on numerous instances for varied purposes. However, this is the first time that their development and deployment has been on such a large scale. There are still apprehensions with regards to data privacy and safety concerns. Many countries around the world have strict legislature surrounding data sharing. Numerous privacy advocates have been critical of how these apps can be exploited by the states, owing to the possibility of mass surveillance.
There will always be risks associated with personal data of a large population being collected and stored centrally. Yet, developers, governments and privacy advocates need to come together to address these issues and make the most of the technology at their disposal during this crucial moment.