Contemplating the idea of outsourcing one or more tasks? From product development to marketing/ sales, there are a variety of advantages of taking this approach. Outsourcing (IT) today dominates the service sourcing industry.
"Outsourcing IT (information technology) started in the 1980s and has continued to dominate the services sourcing industry, with 60 percent devoted to IT outsourcing".
According to statistics, this growth will continue uninterrupted in the years to come as well. Even so, deciding whether to choose in-house staff for your IT needs or go the outsourcing way is complicated and there is no one-size-fits-all answer.
Therefore, the right outsourcing partner must be chosen but for that to be done, it is essential to consider each element and measure the rewards and risks associated with outsourcing IT.
Rewards of IT Outsourcing
By studying the advantages of working with software outsourcing companies, you can determine whether you can benefit using outsourcing.
No Need for Hiring More/ Specialized Talent
If you outsource then you can pay for the help on the contract basis. This allows you as an employer, to avoid bringing in more employees (technical talent) into the company. This, in turn, helps reduce the cost spent on recruitment, compensation, benefits and training etc. This is especially true if you are from a non-technical background and have no idea what to look for in an in-house team. This non-idea may even lead you to hire extra or incompetent people for crucial jobs.
Lowered Labor Cost
Many companies' objective for seeking outsourcing sources is for lower labor costs. You don't want to trade in quality for lower price. Outsourcing, however often allows you to get the best of both world, i.e. by scouring for talent globally, you have a wider access to right talent at the right price.
Free up Internal Resources
If IT is not a part of your central product or service, then it would make sense for you to hire outsourcing and free up the resources for internal functions. This can enable you to maintain the capital for other items which otherwise would have been spent on IT.
Access to a Larger Talent Pool
When hiring an in-house staff, you only have access to the limited talent pool, which means you have to compromise on quality. Many companies outsource to have access to the best talent from all over the world. Especially in case of specialized help, it makes sense to expand your search.
Outsourcing on the Trend
According to a CIO article – the low-cost commodity services are on the decline, meanwhile stronger strategic relationships are being established between IT outsourcing providers and organizations. In fact, one of the hot trends is that of seeking software development companies as more companies embrace agile development and DevOps approaches.
"Organizations are rapidly transforming to agile enterprises that require rapid development cycles and close coordination between business, engineering and operations….Global delivery requires a globally distributed agile process to balance the need for speed and current cost pressures."- Steve Hall, partner with sourcing consultancy ISG Group.
Mitigating Risk
It can cost quite a bit to have the updated technology to run the business. IT outsourcing companies, on the other hand, work with multiple partners and therefore can afford to keep up with best tools and use resources to be up-to-date with latest practices and software. This can decrease the potential for risk to your company.
Risks of IT Outsourcing
Loss of Control over Operations – Difference in Approaches
Since you are hiring a contractor rather than an employee, there is always the fear of losing managerial control. The customer may feel that have no control over the end result. The outsourcing provider may not share all the standards and incentives the customer's company adheres to. Even so, the issue here lies inherently with stable and reliable communication channels. With regular and detailed updates on the on-goings of the project will dissipate the customer's worry. Many customer's issues of losing control are related to lack of awareness of what's going on- which in any case can easily be solved.
Language, Time and Cultural Differences – Communication troubles
Many a time the customer and the outsourcing partner may be divided not only by location but with the difference in language, time zones and cultures as well. This is no doubt creates obstacles to effective communication.
Taking this into consideration, it is of vital importance that extra steps are taken to manage communication difficulties- like in-advance meetings before the actual development and regular updates on what's been done and in-depth comprehension of customer's idea and requirements in the project- all of this should be done before the project commences as well as regularly during the development process.
Impact on Company Culture
Outsourcing may lead to employees being upset thinking that they are being replaced. This may hinder effective communication between the two parties which in turn may affect the quality of work.
These disadvantages, however big they may seem, are really just challenges that are possible to overcome if worked out efficiently with associated IT partners.
Finding the right IT partner for you will eventually lead to greater success and popularity with customers of the implemented solution/ developed product. However, how do you find the right outsourcing partner?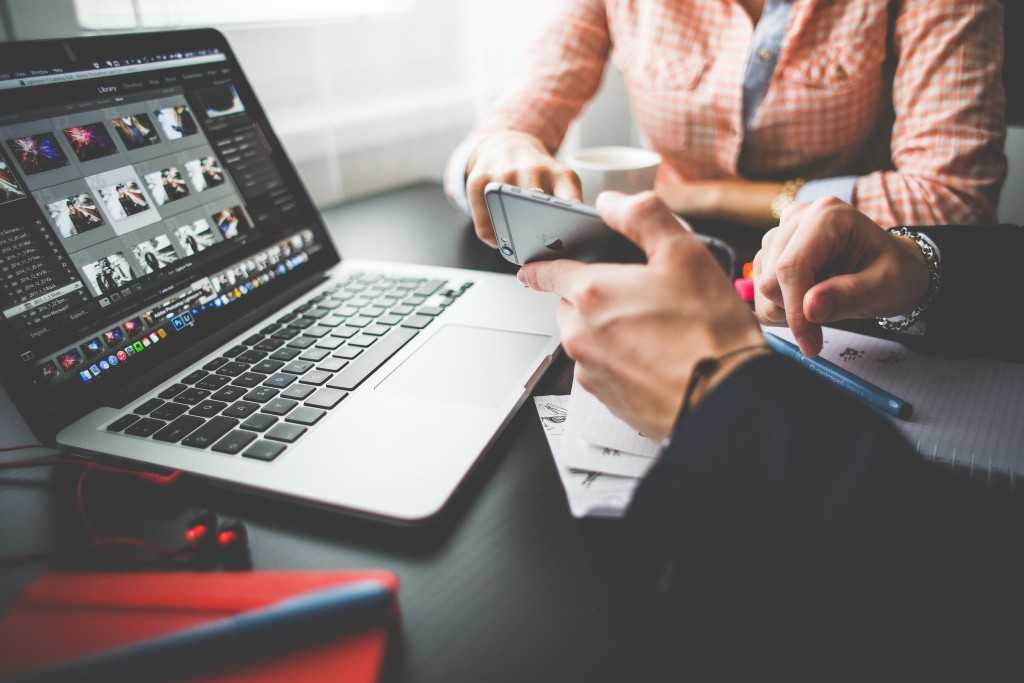 Image Source
Choosing the Right IT Outsourcing Partner
Before choosing an IT partner, you need to consider three main considerations –
Reputation of the Company
A reference from your contact list (trusted) or from word-of-mouth is a good way to find a reliable provider. It must be taken into consideration, however, that your own requirements may demand a different set of specialization than what is being recommended by word-of-mouth.
Even so, there are many different rankings on the web, which provide plenty of reliable references.
Like for e.g. CIO, the online tech news and review provider, nominated Intelegain as "Most Promising Enterprise Web Application Solution Providers" among 20 providers in the 2016 end review.
More than Single Potential Candidates and Portfolio Assessment
A well-reputed outsourcing company usually charges high. Therefore, the second consideration to keep in mind is to search for more candidates. Maybe these are well-positioned in some of the not-that-famous rankings.
You can look through customer reviews and portfolios of each of your candidate to see what they are saying about the company.
Budget Considerations
When all the needed information is collected and is up to your standards, the further step will be to ask the estimate of your project. It is good if you have several potential candidates as you have the freedom the one that meets our project and your business needs. You must make sure that the outsourcing team is not only professionally capable but is compatible with your enterprise in terms of objectives and corporate culture.
After the outsourcing company is selected while considering above elements, you must realize that you have the most reliable IT partner which will deliver you the promised solution, all that is needed is proper communication and clear understanding of needs and requirements of both parties.