Digital technology is getting integrated into all areas of business, fundamentally changing how they operate and deliver value to their customers. It is a cultural change as well- one that requires organizations to constantly challenge the status quo, experiment, and get comfortable with failure. We have witnessed how the markets today are getting transformed digitally and changing the buying habits of a customer from general trade to retail trade and now e-tail (e-commerce: online market place for e.g. amazon, flipkart etc.) taking over.
Every manufacturer is looking to grab their piece of it, but the cost of customer acquisition is very high on e-tail platforms with a set of disadvantages as below
Managing returns/reverse logistics.
No product demo, look and feel aka. Personal touch.
Customer loyalty
Digital marketing and discounts
Competition
Manufacturers still believe in the legacy which was a controlled distribution network, where manufacturer was in control in all aspects of trade i.e. product, price and availability. With e-tail they have limited controls and hence are trying to figure out a channel which can give them back their controls and without losing on their share of the e-commerce business.
Propose a solution to the manufacturers, they can transform the controlled distribution in to e-tailed distribution.
What is e-tailed distribution?
Technology has always existed in businesses across time– and is more a constant, than a trend. Distribution as a legacy is the chain of suppliers between manufacturer and end customer which felicitates availability of the products in the market at local pricing.
Technology is no longer just about the business – it is about the wider environment: customer behaviors, market changes, economic direction, as well as tech innovation. Tech platforms or the online market places where the customers surf, shop, and order their necessities like groceries, electronics, furniture and clothes are called as e-tail.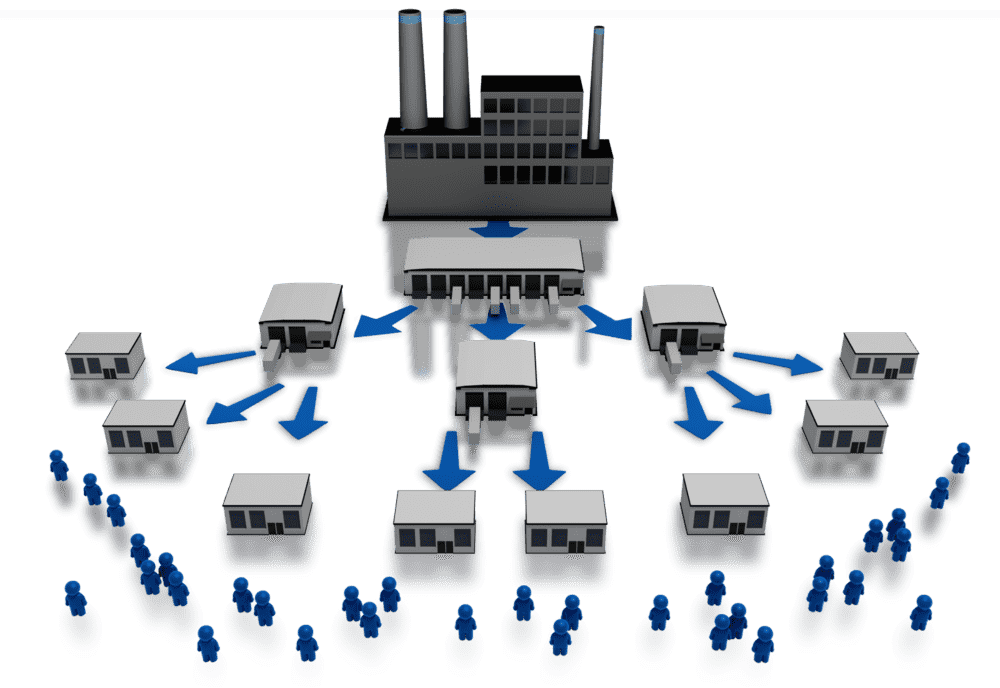 A distributor offering an online channel to customers with the facilities of forward, reverse logistics and digital payments is called as an e-tailed distributor. The solution here that I am proposing is a limited market place of the manufacturer, for the manufacturer and by the manufacturer giving them a democratic and controlled environment.
How can a distributor get e-tailed?
Distribution at ground level is stock and sale, where you stock large quantities at bulk prices and then sell in small quantities in the market by earning margins. Customers visit the general trade or retail trade for their needs and buy the products from the shelf.
In e-tail customers visit the online platform, place order and get the products delivered.
What is the difference? In e-tail customers don't see the stock but just images and buy the products hence e-tail is a sales platform.
A distribution can get e-tailed by following below
Adopt digital upselling

Use email to promote their new services
Personalize suggested content on their website
Implement digital customer service access

Good online product pages with helpful content.
Have a clean, well-designed e-commerce website.
Add payment options like payment gateway, wallets and cod.
Strengthen forward and reverse logistics.
Implement customer based pricing model to differentiate b2b and b2c transactions.
How can an e-tailed distributor get business?
Manufacturers use their websites as catalogs, where buyers search the products and access helpful resources, such as specification sheets, images, and videos. The product pages would have a button that directs buyers to a distributor, where they complete the purchase.
Below are some suggested ways by Practical Ecommerce.
"Buyers enter their zip code on the page and the manufacturer links to a distributor near them that carries the product, and hopefully has it in stock.
Buyers click a button to "find a distributor," which takes them to a general distributor search page. When they find the distributor, buyers then provide information on what they want to buy.
Manufacturers provide a form on their site that buyers fill out, to have a distributor contact them to complete the order. (the form is automatically emailed to the distributor.)
Buyers could add items to a cart on the manufacturer's site, and then the manufacturer emails the contents of the cart to a distributor, who would follow up to finalize the order and collect payment."
An e-tailed distributor must ensure the following before they approach a manufacturer to grab the fulfillment business
Wide geographical presence.
Have all product verities in stock
Have a good customer service network
Logistics fill rate or turnaround time is good
How would an e-tailed distributor survive the competition?
Manufacturers today ensure their visibility via an online presence before the customer visit their website for any offers, schemes and upgrades.
Distributors can take advantage of such a customer behavior by getting the manufacturer to create a small shopping cart and then redirect the cart to land on their e-tail presence taking the payment and then fulfilling the requirement. By using this business model the distributor would be ahead of any competition and would develop a visible presence in the e-tail markets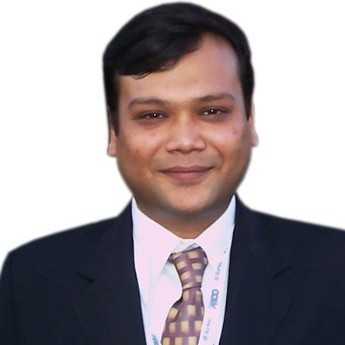 Yogesh Dhandharia is working with RP Tech India as a Business Manager (Customer Services) and IT Head.  He has been an integral part of the RP Tech family for over 15 years and the backbone of its IT services. He is the winner of Future CIO award in 2016 and CIO 200 Global award.