Thinking about building an app for your business? Now is the right time to do it. As mobile and other hand-held device consumption increases, business owners have realized the marketing potential of mobile apps. According to the statistics provided by Kristian Rivera, a digital marketing specialist at Fit Small Business – Fewer than 25% of small businesses have a mobile app, however, most small businesses were planning to invest in custom app development in the future. While almost all big organizations have already invested in mobile apps, is it really a profitable venture for small business.
Let's find out what is required to create an optimal business app and how it can benefit small businesses.
What are the Advantages of Adopting Mobile App Marketing for Small Businesses?
The ability to reach your customer 24/7 is very crucial. Recent statistics show that people spend more time on mobile devices than on TV. This allows businesses to reach prospects and customers easily from mobile. The advantages small businesses can gain from mobile app development services are three-fold.
Enhanced Customer Experience
Since an app can give your business a constant presence on customer or prospects phones, their information is easily accessible offering businesses an opportunity to customize their app in a way that will improve their customer's experience on the app. A mobile-friendly website and app both are important, however, an app is better suited for user retention and for client engagement. Rather than aiming at random visitors finding the company website, the app is more rewarding to the loyal customer base.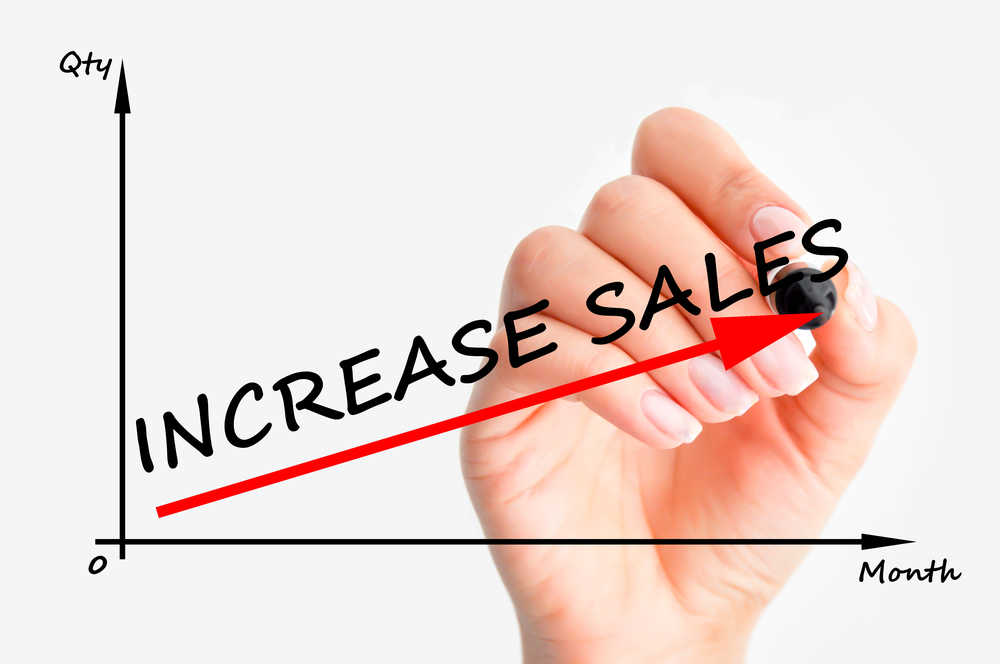 Image Source
Increased Sales
For most of the businesses the main objective of building an app for the business is to earn more sales. The best mobile app development companies ensure that the app can facilitate a quick checkout for a purchase, which ultimately results in sales boost. Apps can offer a more convenient way to browse and shop- permitting customers to make their purchase anywhere, anytime. The apps can also enable sales to boost by alerts and notifications about a sale, discounts and other offers.
Competitive Edge
There are certain features that can give you a competitive advantage over your rivals in the industry. Features like customer loyalty, social networking, push notifications and personalization can help a business retain customers and compete better.
Furthermore, just having an app is not enough, it is necessary that you establish your objectives and goals with the app with your chosen mobile apps development services. It is vital that your app connects with the users and provides business with an edge over their competitors.
What are the Areas that Need Most Attention During App Development and Design?
The key focus of developing and designing an app must be to solve the business problem. Apps that can solve business problems by enabling users to optimally utilize resources, accomplish more in less time, reduce waste and display a more professional image to customers/ prospects through better customer service will pay for themselves fourfold. For your mobile app developer to get a better idea of what your business needs, the owner should create an outline of what the app should be able to do, based on their expertise and root level knowledge of the business.
Some of the things you should consider to achieve the best results include finding a good software outsourcing company who have years of experience in app development arena. A good outsourcing company will always ask the sample of how you currently do things. They will ask you about your requirements – your goals and issues. If they present you with a prototype before the developing commences, it will help address additional problems in a cost-effective manner.
What to Do to Make Sure the App has Visibility Among the Thousands that are Available?
One of the most important things in developing an app that is distinguishable from its competitors is its relevancy to customers. The app must provide value to the customer so that it doesn't get lost in between the customer's app stack. If the user thinks the app is useful, it won't get lost in the shuffle.
How Much Does Developing an App Cost?
App development costs are relative to the complexity of the app. A relatively simple app will cost considerably less than complex ones, that is apparent. Plus, the costs will also be dependent on your chosen mobile application development company and its reputation. A good developer company will be able to give you a ballpark figure quickly.
Does it Cost more to Commission a Cross-Platform App?
In almost all cases, cross-platform app development does cost more than native apps (an app that only supports its native platform) If you need an app that is operable on different platforms, like iOS, Android- you may want to consider a web app instead of a native app. While talking to the developer you must tell them that you want a "mobile-first" design.
How Much ROI can a Small Business earn with Mobile App Development Investment?
This too depends upon the function of the app. If the break-even point hits after a year or less after the app launch, it is probably a very good investment. It is easy to calculate the return on investment if the app, for e.g. reduces wastage by 15-20%. It is difficult if the app is marketing oriented. Even then, marketing app's ROI can be calculated based on the number of marketing costs it saves.

Image Source
What are the Best ways to Promote an App after Development?
The best way to promote an app is on a website. You can use email marketing and salesforce to promote it. If the app is native, then it can be downloaded from the appropriate app store, then it is crucial to research the keywords that you will be using before you place it in the app store.
How Often Must the App be Updated?
This too depends on the app type. In content-oriented apps, the updating must be regular. As for other types, you will likely have to update it at once a year to be up-to-date with changes from Android and Apple.
Last and not the least one of things that you should consider while mobile app development is smart planning to make sure that you stay ahead of the competition.