GoodFirms recognizes the efforts made by Intelegain Technologies in its forte of developing awestriking software by listing it among the top software development companies in Singapore. The services provided by the firm in mobile app development and web development are soon expected to be ranked among their respective lists owing to the creations envisioned by the firm.
About Intelegain Technologies
Based in India and the USA, Intelegain Technologies was founded in 2000. Since its inception, the growth of the company has not been at rest and has bloomed with agility. Intelegain provides outsourcing services such as software development, mobile app development, web design, and development along with cloud services and startup services. Additionally, it also provides disruptive services such as Blockchain, IoT, Artificial Intelligence, and Big data Analytics. Less than none, its digital marketing services add golden fireworks to its credit. The company provides outstanding services to its clients.
With a vision of providing its clients with an enriching experience, they make sure to provide them with seamless solutions which add huge business value to the firm and such they find it proud in owning Intelegain. The technically wise employees at Intelegain keep in mind the importance of the innovative approach and never fail to apply them. They have positively influenced the business environment with the uncompromising values that they sustain. This has led them to be service providers to huge clientele which includes Mint5, Inspirelabs, Bonvista, allhomes.com, Sharekhan and many more to name.
About GoodFirms' Research Process
GoodFirms is a leading B2B research and review platform. Based in Washington D.C., it is a stage where IT service providers can register themselves. This forms an online community of reputed IT expert firms. Further, these companies are evaluated on the basis of their performance, client reviews, technologies they deploy and several other crucial parameters. All these parameters are mainly part of 3 components: Quality, Reliability, and Ability. This kind of platforms even forms a connecting bridge between the service seekers and service providers.
Services offered by Intelegain technologies have also been evaluated by GoodFirms with its prestigious research process.
Software Development
Intelegain Technologies provides amazing services in software development which meet international standards. They provide services to all kinds of clients ranging from recently formed ones- finding a solution to the problem of the society to an established one which needs to upgrade its software according to the changing market needs. Its services include assimilation of various stages from the ideation stage to product prototype development to finalization and verification and maintenance.
The dedicated team of engineers at the firm are responsible to lead it among the top software development companies in Singapore. This is because these product developers at the firm keep in mind the customer requirements along with market needs and develop a product catering to the needs of both simultaneously. This encourages the clients to select Intelegain to choose it as their first choice.
Mobile App Development
Under the category of mobile app development, Intelegain provides services for Android App development, iPhone App development, iPad and tablet app development in addition to the cross-platform app development. Till date, they have conceptualized and launched amazing enterprise applications like task-based employee apps, sales management apps, and training apps. They have taken experience in developing apps for multiple industries like travel, legal, financial services, etc.
A client reviews the services of the firm in mobile app development.
Although their services are recognized globally, specifically the developers of India are said to be technically wiser, soon expected to lead them among the top Indian app developers at GoodFirms.
Web Development
With an aim of providing the end users with an enriching experience, they deploy the new technologies available in the market meeting the needs of their clients and trade simultaneously. They make their clients feel their online presence with innovative approaches. Their industry-specific web application solutions provide a cutting edge position to them making them stand at par with other market players. They use a methodological approach during the development stage which accelerates their performance and gives faster delivery to their clients.
A client reviews the services of the firm in web app development.

These amazing website development services provided by them are soon expected to lead them among the top web developers in India according to the researchers at GoodFirms.
About GoodFirms
Washington, D.C. based GoodFirms is a maverick B2B research and reviews firm that aligns its efforts in finding the top Software development and Mobile app development companies delivering unparalleled services to its clients. GoodFirms' extensive research process ranks the companies, boosts their online reputation and helps service seekers pick the right technology partner that meets their business needs.
About the Author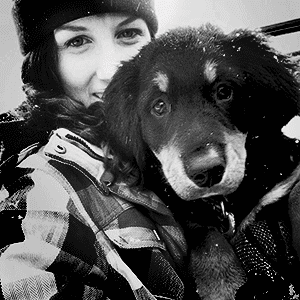 Anna Stark is presently working as a Content Writer with GoodFirms – Washington D.C. based B2B Research Company, which bridges the gap between service seekers and service providers. Anna's current role lingers her to shape every company's performance and key attributes into words. She firmly believes in the magic of words and equips new strategies that work, always in with ideas, something new to carve, and something original to decorate the firm's identity.