The business benefits of Cloud have already been felt by forward-thinking organizations that have long been in the game. Especially in the financial sector, where compliance and personal security play a crucial part in ensuring customer satisfaction and safety.
Nevertheless, the dialogue around cloud deployment is mostly focused on the pros and cons of different cloud services and models, with the assumption that adoption following implementation will easily fall into the track. Thus, this begs the question – is change management needed during cloud implementation?
The Need for Change Management
Change Management refers to all the best practices an organization needs to follow in order to change from its current infrastructure to the cloud.
Managing applications, workload and services in the cloud is very different from the on-prem environment. These differences are more pronounced in the public cloud but apply to hybrid and private clouds as well. Getting people ready for the cloud journey is just as essential as working on strategy and technology.
A move to the public cloud especially will most likely change the nature of some people's jobs, which have been performed in a particular manner for years. Meanwhile, some functions will stay the same and others will transform or disappear.
Some people may need to re-skill and take a new perspective to make sure the cloud service delivery is successful. Understandably, there is often resistance to these changes. Change Management, however, is a vital part of any transition to the cloud and a key consideration to build into the cloud strategy and planning. As a part of the transition stage of cloud adoption, there needs to be an understanding of what is to change operationally – from a people and process perspective.
Cloud Change Management Challenges and Solutions
The five potential change management challenges and activities that could prove as solutions are as follows –
Concerns regarding Data Ownership and Security
Many cloud subscribers are apprehensive regarding the data ownership and security due to the distributed computing. Companies can design and communicate legally acquiescent and flexible control processes or measures and the role alignment on data rights.
Workload for Cloud
Organizations can start the change management process in advance before the cloud project is initiated. During the cloud computing capability phase, the company can help identify actual business drivers –  e.g. functionality factors, the speed of deployment, cost factors etc.- for the cloud and then categorize the workloads on parameters of business-criticality and significance.
Integrating IT SM (Service Manager) processes
Companies can create business policies and higher maturity processes for SM integration, ascertain and measure-related Critical to Quality (CTQ) metrics.
Possible change in the IT organization, new processes and job security
Strategize an appropriate IT governance structure in consultation with the key stakeholders and communicate a new set of expectations from IT and its long-term employment strategy. Support employees via training and communications, helping them adapt to new roles, processes and skills.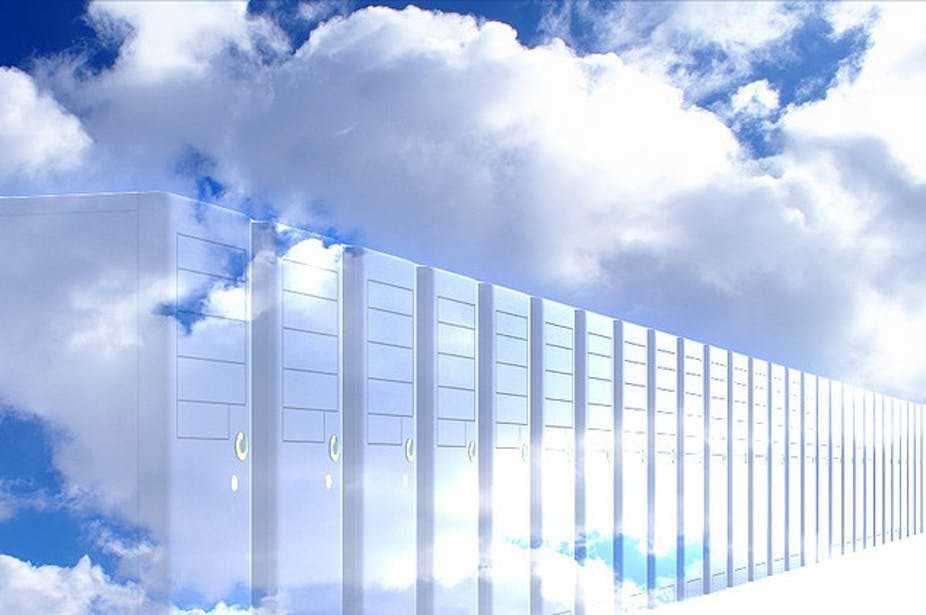 How to measure cloud computing value?
Design a tool with cloud computing outcomes and enablers to help with ROI and value calculations. To achieve an effective change management process, best practices regarding cloud computing and change management need to be adopted.
Best Practices – Cloud Computing & Change Management
Here are some of the best change management practices that a Change Management Lead can carry out during the transition.
Align change management activities with SDLC – The SDLC of cloud computing is customized keeping in mind shorter release times and fewer tasks. The project is split into smaller streams. To ensure a successful transition, the change activities need to be aligned rightly and integrated with the SDLC stages.
Detect company drivers for the cloud computing – The change management lead can review the company's business case comprising particular drivers for moving to the cloud platform. Doing so can help in defining value, assessment and even focus change management activities on vital performance indicators.
Clear understanding of the new governance structure – A change management lead can ensure that the IT organization is on the same page regarding the new governance structure and continually follow the new processes without creating any shadow practices. The IT team will have to improve their competency to work as a delivery unit to enhance businesses and increase revenue.
Maintain correct expectations with the company's cloud user community – A change management lead can structure and manage correct expectations with the cloud user community to sidestep any later dissatisfaction due to unmet expectations. The change management process must be much more than just training and communication.
Choose the right partner – Collaborate better
The expertise of the partner to handle mindsets of different levels of people in the organization helps in the success of change management since they have rich experience of working with different organisations and different business verticals. The partner also focuses on current critical aspects of Change management without changing the focus and reason of Change Management.
Conclusion
All changes made in the cloud environment regardless of the nature of its model and deployment manner have a huge impact on business. Hence, controlling the changes in the cloud infrastructure is just as essential for a company's success.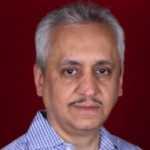 Sandiip Kothari is involved in leadership roles with India's leading home appliance company, Wonderchef Appliances. As CIO, he guides daily operations and policy implementation through strategic thinking and decision-making at Wonderchef. He is actively involved in IoT and Enterprise Level ERP implementations across multiple business verticals.