Come, join hands with Intelegain!
Intelegain Technologies is a leading software solutions provider with a shooting match of highly skilled and experienced app development experts, who are willing and able to be empowered. When our clients hire any technical resource at Intelegain Technologies, it is not just the concerned person working for your requirements but we as a whole organization are gladly at your service. Our web and mobile application developers includes: PHP, iOS and Android application developers from many other latest technology domains. These can be hired both for a short term, or a long term project.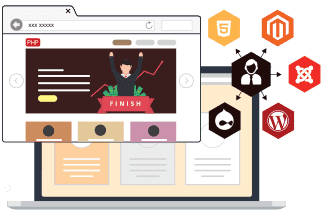 Hire PHP Developers
Our PHP development team is highly proficient and competent with the development of custom applications with PHP. You can always hire our PHP developers for any of your requirements in open-source programming, developing and integrating CMS systems, e-commerce portals and custom apps.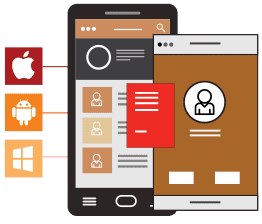 Hire Mobile App Developers
Businesses today are adopting mobile applications at an amazingly fast pace. This can be attributed to the high-speed growth in people using smartphone and handheld devices. Mobile websites and applications are pervasive today, and so is and will be their development requirements. We boast of the best-in-industry iOS app developers and Android programmers.
Hiring app developers at Intelegain assures you of an immediate start on your unique idea transforming into a phenomenal application. Our expert developers have always empowered our clients with the best quality applications in the market.
If you too are looking to hire iOS app developers or Android app developers, then feel free to contact us now or drop an email.