When Dynamics 365 came into play two years ago, there was mass speculation as to what it would mean for businesses using the Dynamics CRM. Now, we are armed with hands-on experience and a better understanding of how Microsoft's new offering is different from its predecessor. Here we outline some of the key improvements Dynamics 365 offers over Dynamics CRM for you to find out if the switch is worth it.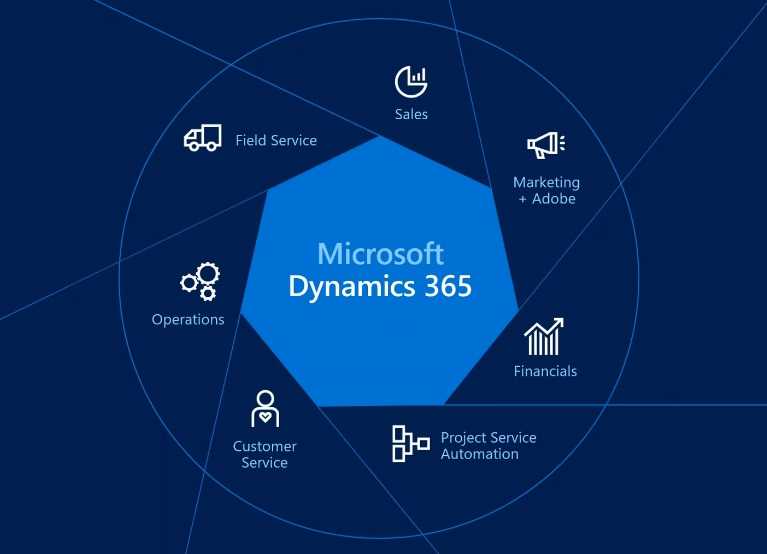 What is Microsoft Dynamics 365?
Dynamics 365 is not an entirely new product. Nor is it a single piece of software.
It is a combination of ERP and CRM- at the same time providing you with the best ways to integrate your business parts and store your data in a single place.
In fact, it is a repackaging of the Dynamics suite's more popular products- which now sit together under the Dynamics 365 umbrella. It is a cloud-based product, "combining more than one functionality into a single product where you can manage all the applications and tools you need to run your business".
The products (or apps- as MS now calls them) are still distinct entities though they can be integrated using Microsoft's Common Data Service for Apps- a data repository helping Dynamics 365 apps standardize and share data between themselves and other MS platforms.
Dynamics CRM's latest version was renamed Dynamics 365 Customer Engagement Plan and it consists of six separate but associated apps –
Dynamics 365 for Marketing
Dynamics 365 for Customer Service
Dynamics 365 for Sales
Dynamics 365 for Project Service Automation
Dynamics 365 for Microsoft Social engagement and
Dynamics 365 for Field Service
These can be purchased individually as well as a part of Dynamics 365 plan that also has ERP apps.

What does Microsoft Dynamics 365 offer you that Dynamics CRM doesn't?
Dynamics 365 for Sales, Field Service, Customer Service and Engagement- collectively can be referred to as Dynamics 365 CRM – are based closely on the original Dynamics CRM software.
Though they are based on the original Dynamics CRM software- Microsoft has released several waves of updates and features for the Dynamics 365 since two years of its release.
The newest version released in October 2018, introduced a host of new functionality and even a new app – Dynamics 365 AI for Sales, which is first of its kind Dynamics 365 app that will use machine learning to provide data-driven insights and assist companies to make more informed and proactive decisions.
Here are some features that are exclusive to Dynamics 365 –
AI and Machine Learning
Dynamics 365 is instilled with machine learning capabilities that allow the software to learn without having to explicitly programmed to do so. Dynamics 365 learns from the data, processes it and then is capable of not only offering more intelligent, contextual analysis and predictions but can also automate certain business processes to free the users who want to spend more time on bigger issues.
Like for e.g. Dynamics 365 for Sales has the Relationship Assistant which uses AI to track behavior, analyses information and automatically produce action cards that help keep the pipelines moving. It can assess relationships with customers and provide next steps for maintaining healthy customer relationship like for instance – reminders of upcoming activities, suggestions of re-engaging with a contact that has been inactive for a while etc.
Microsoft released a new interface for Dynamics 365 in late 2017, called United Interface. This new user experience aims to surface the data you need faster. It also standardizes the interface across the apps and promotes a more mobile-friendly look that is consistent regardless of the screen-size, resolution, device or orientation.
Improved LinkedIn Integration
With LinkedIn data natively built into the Dynamics 365 via MS Relationship Sales- users can find and build relationships with the right people more efficiently.
Microsoft Flow and PowerApps
Microsoft PowerApps and Flow are the new tools designed to aid users in creating and customizing in Dynamics 365 without code. The PowerApps is a drag-and-drop app builder that permits users to create new apps that connect to your systems, create new data and can be utilized on web or mobile without any technical development knowledge.
Meanwhile, Flow enables users to create automated workflows in between programs- including third-party apps. Like for instance, you can create a workflow that observes anyone posting about your brand on their social media sites like Facebook. When any new post pops up, the workflow will send you a notification via email- add the post to a spreadsheet and add a new customer record to the system.
Dynamics 365 users can visualize their data and produce more in-depth reports by adding Power BI to their CRM interface.
Dynamics CRM offers a free development sandbox exclusively for accounts with 25+ licenses. Meanwhile, Dynamics 365 users get one by default- so developers have more room to change, innovate and test, in order to make their instance of Dynamics stable and as productive as possible. It also has a self-service portal.
With improved integration to mobile devices and Dynamics 365 allows better access to mobile features such as cameras and geolocation. There is also improved access to CRM functions on mobile- counting editable grids (a feature that speeds up your modification data), Power BI and new layout, views etc.
Future-proof your ERP/CRM solution
Dynamics CRM users that have a version predating 8.2 (the one re-introduced as Dynamics 365) will have limited access to the updates and development coming out of Microsoft. While the company will extend some update to the older CRM versions- it's clear that further efforts will focus on cloud-based Dynamics products, i.e. Dynamics 365.
The support for the older CRM will also not last, the mainstream support for 2011 and 2013 versions of CRM has already ended and for the 2015 version, it will end as soon as 2020. Once that ends, the support for Dynamics CRM will only extend to basic security updates. Any other support incidents or hotfixes must be paid for and warranty supports, design changes or new features will not be available.
Dynamics 365 is most likely to be a cost-effective solution than its predecessor. It a cloud-based platform- which means less expenditure on maintenance, hardware upgrades, decreased utility, labor costs.  Other than that, it will also save money via better productivity, increased uptime and reduced data-loss risk.
Are you planning to implement Dynamics 365 or experiencing issues with your current solution? Connect with our Microsoft Dynamics experts on contactus@intelegain.com for a consultation.