Hiking/Trekking MarketPlace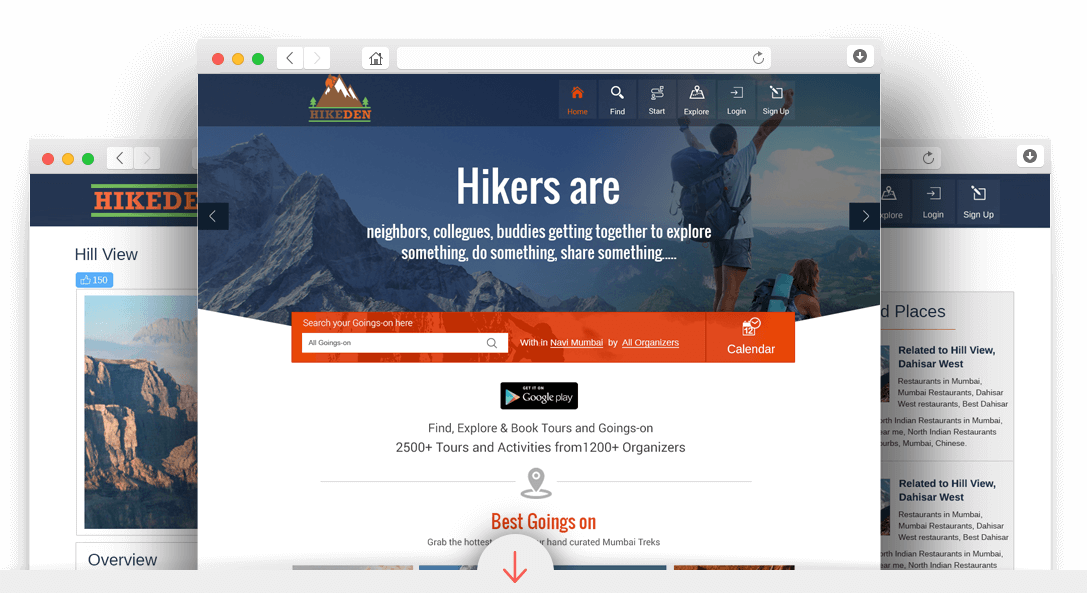 User Interface Design
Connecting Trek Organizers with trekking aficionados Online hiking marketplace to enhance and transform the whole trekking experience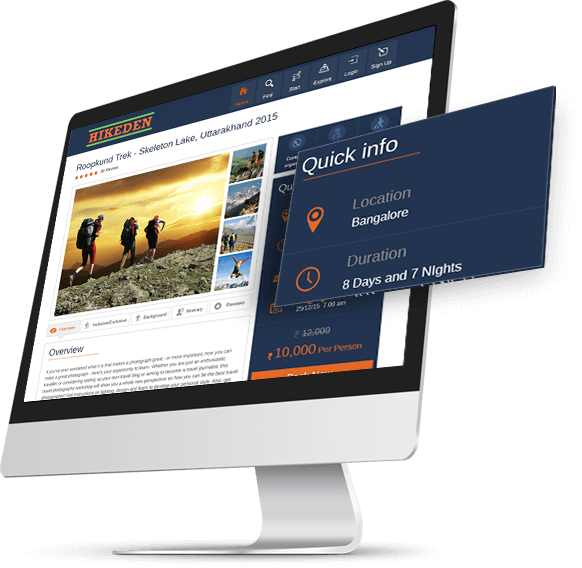 HikeDen lets you search and grab the hottest hiking deals suited to your interest.
Find all the available places of your interest and get their available trekking results.
Includes activities like trekking, hiking, river rafting, yoga and lots more, all on one platform.
Explore, and book one or multiple activities of his interest from its organizers.
Enhance your hiking experience with complete focus on user satisfaction.
Business-to-customer solution to fill the gap between hiking organizers and enthusiasts
The HikeDen platform is like online trekking marketplace that strives to enhance the user-experience with newly added functionality, improved usability and social media integration.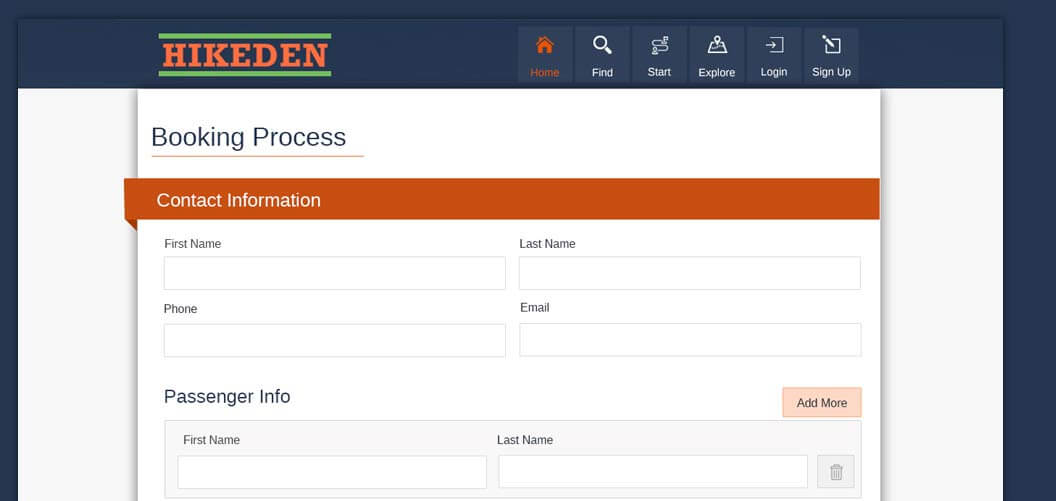 User Journey Across the Application