Project Management: How to project the "failing project"
For all my friends in-and-around the project management fraternity.
Recently when discussing with one of my colleagues on 'why projects fail', I realized that a lot more discussion is needed on this topic.
Before we even start, let's see what failed projects are:
Failed projects are the ones that don't meet one or more of their goals (measurements) and can be allocated budgets, estimated timelines, agreed quality or then anything which was agreed on to be measured & achieved but was not!
So, does this means that a project which made customer happy, helped them to run their business and earned great feedback too can be a failed project? Yes, it can be if it doesn't meet one or more set goals!
Now, after we know that a project may fail, larger question to be asked is how to prevent it. Well, if not prevent, we can at least attempt to prevent it only when we know well in advance that project is sliding towards failure.
Below are the bulleted points, which I feel the need to highlight or raise alarm about project sliding towards failure:
#1: Stakeholder's interest: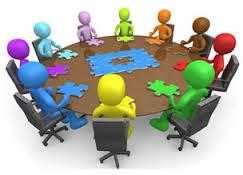 Stakeholders
I am listing this as #1 because this is most ignored point in project management whilst the most important. All stakeholders internal & external both; must always be engaged in projects at any given point of time. This is why project review meetings, status update reporting & delivery of MVP (Minimum Viable Product) are so critical & important from project success standpoint. It is as simple as this, "I was not kept working and so I have lost my interest in your project"!
#2: Poor Project Management: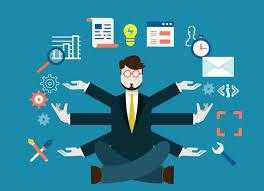 Poor Management
This is a critical and the most interesting point. When I say Poor Project management, it is not poor project manager but poor management. The difference here is that an individual may be the best, but he / she is unable to manage the project as needed, due to several reasons like unclear expectations!!! Project monitoring is key and share substantial timeshare of Project Management activity. The moment project manager loses his grip from project monitoring, he almost loses the project success path.
#3: Inefficient team: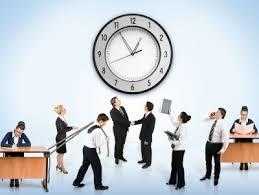 Poor Time Management
Selecting the right project team, is another significant thing to take care of. If the team is inefficient, then project face high risk of failure. While #1 of this post will help you a bit but if technically, the team is not proficient or if they do not share common interest of goal achievement, project success is always in-variable.
Summing up all,
Keep stakes engaged! Be on top of project by continuous & diligent monitoring! Ensure team is efficient enough to deliver!
Happy Project Management!!!
Catch us on LinkedIn for more exciting posts & updates.